5 Instagram Marketing Mistakes You Should Avoid Like the Plague
Introduction
Since its inception in 2010, Instagram has provided brands with an opportunity to interact with their followers and harness the power of visuals to share their stories.
Owned by Facebook, Instagram was in 2014 named among the fastest growing social media channels. Today, it's users have surpassed the 1 billion mark.
As well as growing its membership, the social network has also made great strides in its features. In just the last 5 years, it has introduced business accounts, advertising, and live video. Also, it has transformed into a major forum for social media stories.
Its impressive growth aside, the level of engagement in the platform has also shot up remarkably. According to data, half of its user base not only use the app but also spend 21 minutes on average on the app every single day. As usual, top brands have realized the huge potential that Instagram presents and have swooped in.
Although many brands have used the platform to grow and thrive, many still struggle to build a following there. It's down to some mistakes that could be hampering your Instagram marketing strategies.
Whether you want to join, you are new to Instagram or feel that you aren't having luck with the social network, knowing some of the Instagram marketing mistakes can help you to keep off them and develop an effective marketing strategy.
We've compiled a list of the most common mistakes that people make when trying to market their brands on Instagram. Read on to learn more.
Having an Incomplete Bio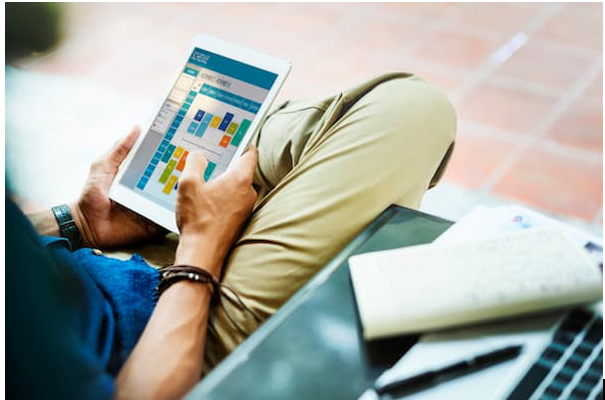 One of the biggest mistakes you can make is to have a bio that's not properly written. Many a time, marketers write bios that are too long and boring. The best strategy when it comes to crafting your bio is to keep things short. If anything, you should avoid posting too much info about your product offerings. No one wants to spend 5 minutes reading a whole page about your company and what you offer. To get a larger number of users to connect and interact with you, you should try to keep this info short, relevant, and clear.
Instead, use the space you have been given to post hyperlinks of the products you are promoting instead of describing them. This way, users who are interested will visit the link and see the full description there. If you had to buy Instagram views for start, make sure you are getting the best of your investment. Shoppers don't appreciate being overloaded with text and media all at once.
Irregular Posting
Instagram has become a key part of the social media marketing space today. As you are marketing to them, remember also to post regularly on Instagram. But this doesn't in any way mean that you should post excessively. It means being consistent. Consistency will help your followers to remember your brand for a long time.
Posting infrequently can also bring problems. The way the human mind works is that it only remembers the things it perceives frequently. You should always aspire to post relevant content that helps our audience to remember your brand.
Posting Poor-Quality Content
Any time you post on Instagram, your objective should be giving your audience some info about you. Whether it's a photo or image that you have posted, you should ensure that it's not only of high quality but also reflects your brand.
Instagram's mode of content, which is strictly visual, gives users a rare opportunity to showcase their brands. And with a plethora of filters at your disposal, you can display your images in different emotions and looks.
You may need to step out of your phone if it's not providing quality images. Since it's your business, consider hiring a professional to shoot high-quality videos and photos.
Focusing on Gaining Followers but not retaining them
To most businesses, the focus is on gaining followers. This might even include going to the extent of having to buy Instagram views. While this approach gives you an opportunity to grow your fan base quickly, you should never forget to retain those users that you had previously.
You need to interact and leverage your following as this is what can determine whether you flourish or flop on this network. But oftentimes, businesses cite engagement as a cost to them. However, you can easily offset the cost associated with maintaining an Instagram presence by turning to your audience.
The Facebook-owned network is the perfect forum to promote user-generated content, often abbreviated as UGC. Whether you want to encourage the use of branded hashtags or are staging a photo contest, Instagram gives you the perfect platform to build genuine relationships with your followers. This gives your audience an opportunity to spread the word about your brand, use your hashtags, share your content, and even act as your brand ambassadors.
Being overly promotional
It can be unflattering, even annoying, for brands to continuously post nothing apart from promotional content.
But when your posts are overly promotional, you come across as a selfish, potentially distasteful, and lazy person. While there are a place and time to be promotional, businesses that have succeeded on Instagram are those that deliver meaningful and powerful messages that visually represent their culture. These brands know the value of sharing quality images and videos, and also why it's important to engage with their audience.
Additionally, you should also remember that Instagram is owned by Facebook. In 2014, Facebook announced major drops in organic reach pertaining to promotional posts.
Conclusion
Instagram is a huge thing considering that it currently has over 1 billion users each month. And since it's a platform for sharing strictly visual content, it appeals to brands that deal in items that users would want to see. Realizing its massive potential, marketers have been attracted to Instagram like moths are to light. But there are also some people who are yet to tap into the immense potential of Instagram. It's the above small mistakes that could be standing between you and glory. In addition to fixing the above mistakes, you should also try to buy Instagram views to boost your marketing efforts. When you want to go direction, however, make sure you choose a reputable company that sells legitimate Instagram views. One such firm that I usually recommend is likes.io.
Saving Tip
Trending Searches