5 Tips to Help Students Save Money Effectively
You are a student who still receives monthly financial support from your family and have an income from a part-time job. However, you even don't have enough money to spend? Most of the students fell into poverty at the end of the month because of the extravagant spending method when receiving the monthly salary or do not know how to make use of coupon for students to buy at the cheapest prices.
So, the question here is: How to balance spending without worrying about financial shortages at the end of the month? Refer to 5 tips to save money right below.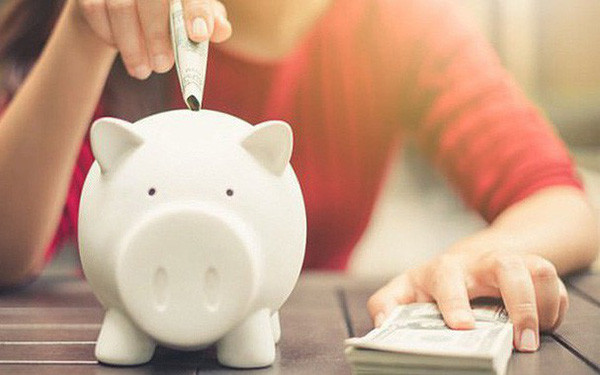 1. Record all of amount you save and spend
After receiving your parent's salary or the part-time salary, you need to record and aggregate them into the "Earnings" list.
This is essential to help you know how much money you have in your pocket and how to spend it so you don't get wasted.
The recording is quite simple. You can create habits by recording them in daily books or using excel software or downloading expense management applications to your phone and computer.
- Use a notebook. Write down all of your day's expenses at any time, as long as it's convenient for you.
Try to maintain a daily routine to keep track of expenses during the month. From there, create your own reasonable spending plan. You can design your own way to record spending with your own creativity, treat it as a friend and use it every day.
- Use an Excel spreadsheet template
When using the excel spreadsheet templates, you only need to enter names of the amount. The spreadsheet will calculate to let you know the total amount spent. Here are some Excel Spreadsheet Templates for you to keep track of all expenses and help you balance your budget, avoid overspending. However, it will be quite inconvenient if you do not often use the computer.
- Use a personal finance app
Personal finance apps that can connect to your bank account and help you keep up with your spending. Some allow you to pay your bill directly via the app, track your credit score. The best personal finance app offers a number of different features like email reminders, invoice due dates, tracking subscriptions, etc. to manage your overall finances.
2. Travel by public transport
For students renting far from the school, it is possible to use transportation means such as bus or bike to move instead of using electric bike, motorbike, etc
If you use bike, you will be proactive in terms of time but not quite safe and fast. You can travel by public transport as bus. Taking the bus will bring many benefits such as: cost savings, safety. But it is hard for you to be active in time. However, just notice and arrange time, you can completely be proactive.
3. Look for a part-time job
One of the options many students choose is to look for a part-time job. This job will not only reduce the burden on parents and family but also help you have more income to cover your life.
It should be noted that do not let the work affect the learning process. Remember, this is just a part-time job that will help you earn more income and gain experience.
When you have an income, you should know how to use them appropriately and effectively. Remind the whole month of hard work so that you do not overspend to serve unnecessary needs such as buying a branded dress or a pair of expensive shoes, etc. Using this income as a savings, provision for your future will be more useful than shopping.
Moreover, you should set a goal and try to accomplish it. For example, you need to save money to buy a motorbike to travel after graduation. This is a purposeful and very legitimate plan.
4. Limit snacks and shop for groceries
The habit of many students is to eat junk food, chill out with friends after studying. In general, this is not necessary and absolutely waste your time and money. For example, gather with friends at a milk tea shop or buy a snack during a break. They will also cost you something you may consider as nothing much. Besides, you think they are not as costly as buying a branded dress. However, maybe you know that many a little makes a mickle, which means that after a period of time, the cost for snacks every day will eat the large amount in your wallet.
Limit yourself to snack and shop for groceries when necessary. Before shopping, you should have an obvious plan and consider whether they are really necessary for your current needs.
To minimize and control spending as much as possible, budget for spending: snacks and shopping. For example, the budget for snacks is 40 dollars and for shopping is 100 dollars. Since then, allow yourself to spend within this limit and absolutely do not take the budget from one to offset the other. This immensely helps you establish a reasonable and controlled spending habit.
5. Make shopping lists on sales promotion occasion
In general, every students always like coupon, discount codes and promotion package especially on sales promotion occasion such as Back to school, Military Appreciation Day, Father's day, etc. However, they also make the young fall into purchasing unnecessary things. Therefore, planning an essential list ahead is a must-do before shopping on these occasion.
By the way, I would like to suggest you some prestigious online websites where you can easily find yourself a discount code at a store you often buy like Couponxoo, Hotdeals, Couponupto, etc. Here, you can find the store or products you want, choose the discount code, then apply it to the purchase process and enjoy the great deals. However, using coupons effectively is not easy and you need to avoid some mistakes when using them. Do research carefully to buy your favorite items with discount codes.
Conclusion
I hope the above tips will help you learn how to save money and balance spending appropriately in oder to avoid difficult situations such as running out of money at the end of the month or do not have a decent meals for your life.
Saving Tip
Trending Searches