6 DIY face masks you can try at home
A good face mask can cure most of the skin problems such as dry skin, big pores, blemish, acne, etc. But instead of going to spas and waste tons of money, you can just stay at home and make yourself face mask with natural ingredients. Keep reading this article to find out how to make a face mask that fits your demands.
DIY Face Mask for Eczema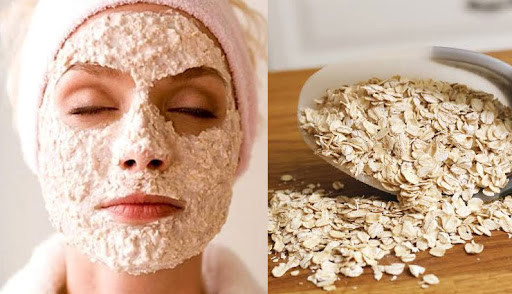 This is a simple face mask you can do at home to treat Eczema. All ingredients are natural so it can be used even for sensitive skin. Especially, you can even use this mask on anywhere on your body so feel free to apply it on your neck, your arms and legs too. What you need for this face mask:
1 tablespoon oatmeal
1 teaspoon raw honey
1/2 teaspoon water
The most important thing in this recipe is oatmeal, which contains both antioxidant and anti-inflammatory properties that have a calming feature on dry skin and remove dead skin cells. You won't need to use face scrub after using this mask. And when the oatmeal is mixed with antibacterial honey (and a little h2o for consistency), it become a true skin-soothing treat. Mash all the ingredients in a bowl, apply a thin layer over your skin after cleaning it and leave it on for about 10 minutes so that it works best.
DIY Face Mask for Chapped Lips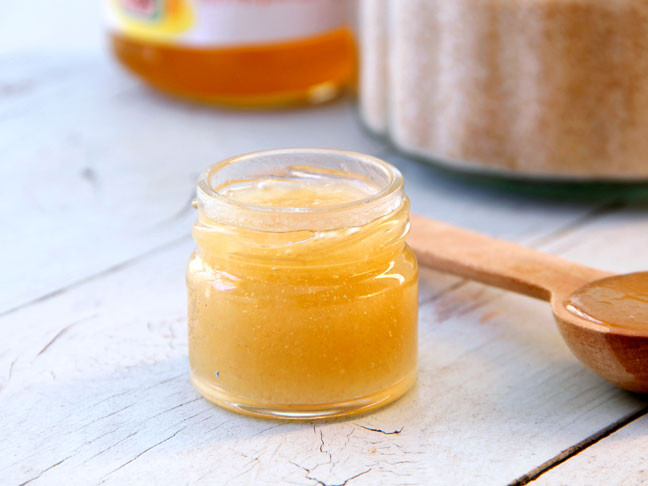 Actually this is not a face mask but your lips need some treat too, right? About this recipe, you must remember that it is a little too strong for sensitive or irritated skin and you should only use this mask on dry lips once a week. Here are what you need to prepare:
1/2 tablespoon organic cane sugar
1/2 tablespoon filtered honey
That's right, you only need two ingredients for this lips mask: organic cane sugar to give this mask its gritty and to exfoliate texture, filtered honey which contains antioxidants so that it will help your skin retain moisture. Combine those ingredients, gently rub the formula along your lips, leave it there for five minutes max then rinse it off with warm water. Finish it with lip balm to make sure your lips stay moisturized.
DIY Face Mask for Dull, Dry Skin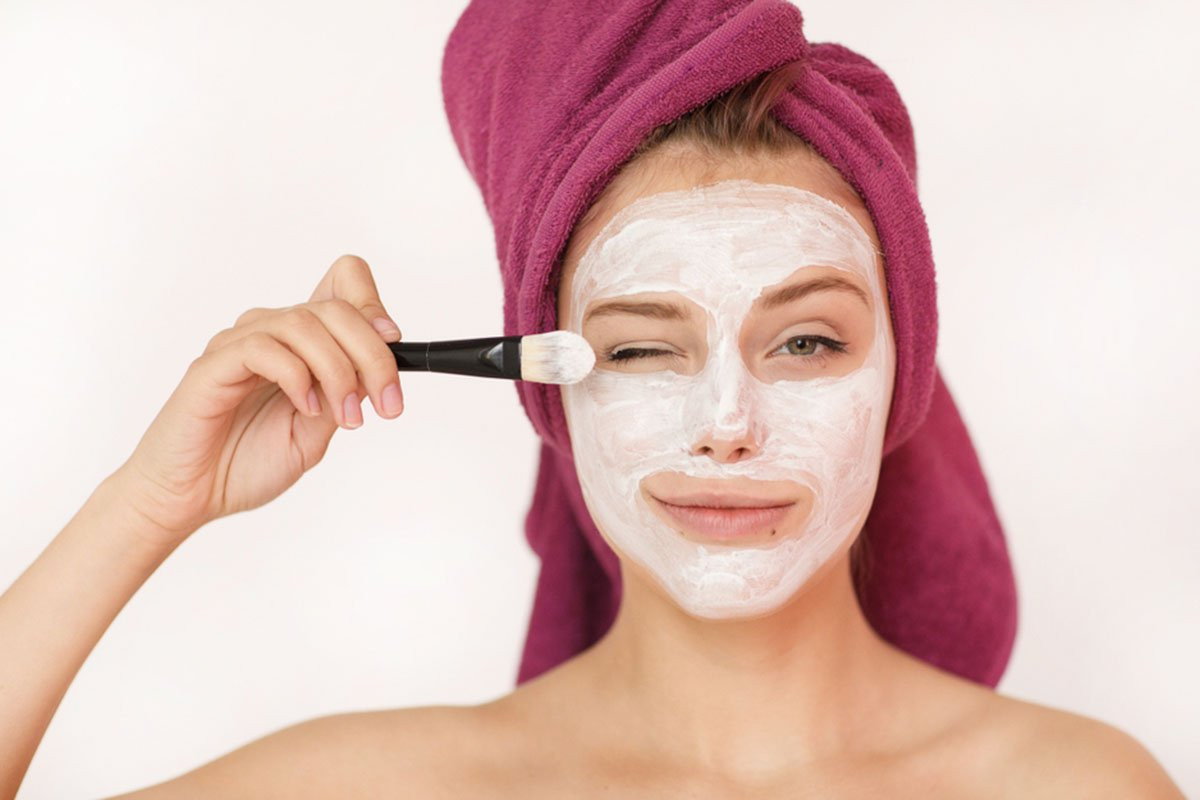 Dull and dry skin is a problem of many women all over the world. Don't worry because I have found the perfect solution for you guys. Plus, it doesn't cost much. This DIY face mask will give you just what you need right now. It's cooling, calming and make your skin nice and smooth. What you need for this mask:
1 tablespoon Greek yogurt
1 teaspoon oatmeal
1 teaspoon honey
Greek yogurt does not only make you feel really good when you apply it all over your skin but it also consists of lactic acid which helps your skin become softer and probiotics that help calm inflammation. Mix it together with oatmeal and honey, apply it on clean skin for 10 to 15 minutes depending on your needs then rinse it off with warm water. Your skin will be much softer after using this mask.
DIY Face Mask for Acne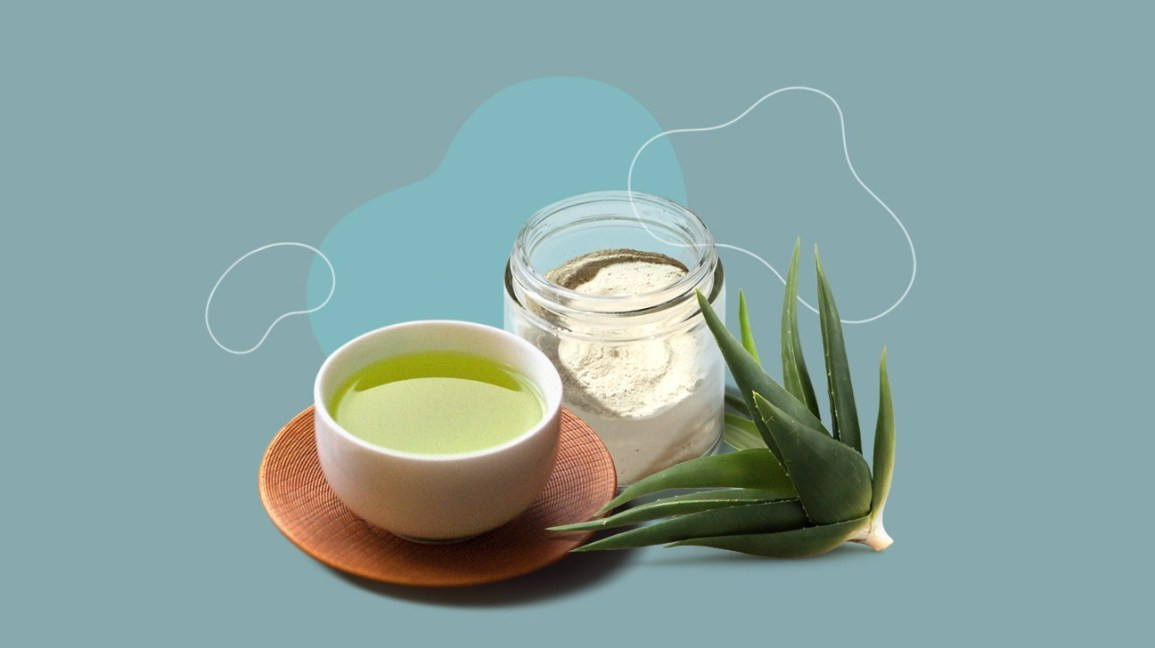 Acne is always one of the most annoying things to most women so here is a DIY face mask for acne-prone skin, including a soothing, dark-spot-busting formula. This tea tree oil spot-treatment mask will help calm acne right after one night. What you need for this mask:
1 tablespoon aloe vera gel
a drop of tea tree oil
The most important ingredient in this mask is tea tree oil - a natural antibacterial and acne-fighter but the thing is this ingredient is too strong to just apply right on your skin (even as a spot treatment, it can quite totally burn your skin if it isn't mixed with enough water). So I put hydrating, calming aloe to negate the potentially irritating effects while soothing irritated, broken-out skin. Apply it on your skin and leave it for 10 minutes then rinse it off, ensuring to moisturize your skin afterward.
DIY Face Mask for Blackheads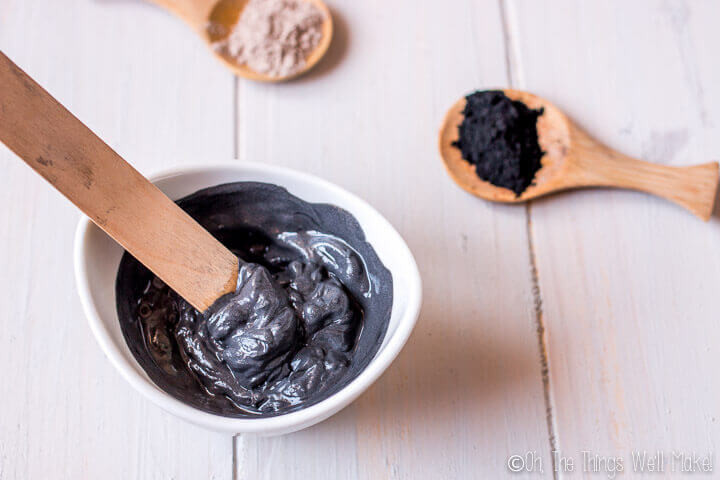 One of the other annoying skin trouble is blackheads. If you want to get rid of those, this face mask is definitely for you. With just egg whites (as a natural astringent) and charcoal powder (as an oil absorber), you will get the smooth skin you've always wanted. What exactly you need in this recipe:
2 teaspoons unflavored gelatin
2 tablespoons water
6 activated charcoal capsules (broken open)
Combine all the ingredients above in a bowl then dab a moderately dense layer over your nose, basically making your own DIY pore strip (actually this one is more gentle so it won't hurt your skin. While pore strips can hardcore bother your skin barrier and lead to more breakouts and blackheads over time, this mask doesn't do that).
Charcoal has a feature of drawing out and absorbing excess oil from your skin, making it wonderful for naturally oil, blackhead-prone areas. Just keep this in mind: when this mask dries down, it become a peel-off mask so only use it on your nose, where your skin is a little less sensitive.
DIY Face Mask for Inflammation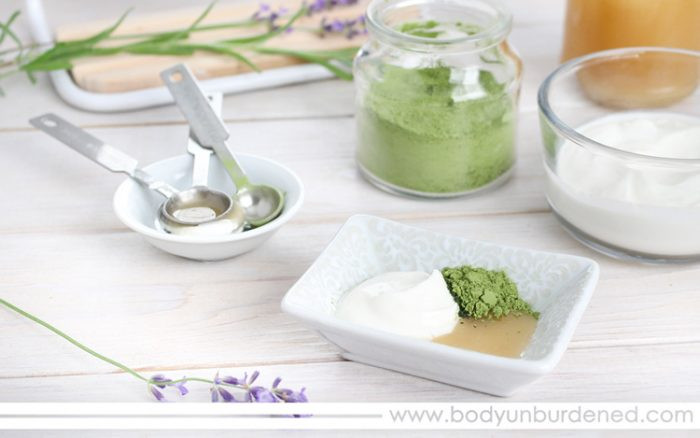 There are many kinds of anti-inflammatory masks but here I have picked out the simplest one with the best feature for you. Here are what you need to make this mask:
2 tablespoons fresh aloe (or, in a pinch, aloe vera gel)
1 teaspoon matcha green tea powder
Aloe vera has a natural soothing and lightly moisturizing feature (It honestly work best for itching and inflamed skin), while matcha powder is believed to reduce redness and have inflammatory properties. Mix them up in a bowl then apply the mixture on your skin (you can put this in the freezer first for about ten minutes so that it will have cooling effects), leave it on your skin for 15 minutes then rinse off. Don't forget to moisturize after using this mask.
Conclusion
I hope this article help you to pick a suitable mask for you to make at home. Just follow these recipe above and you will have a glow and smooth skin without having to go to spas. Also, if you don't have time to make these masks yourself, you can check out some organic skincare brands which offer face masks at very reasonable prices.
Saving Tip
Trending Searches