6 Ways to Redesign Your Home on Any Budget
The costs of redesigning your home add up quickly even when you make careful plans and count every dollar. Practically anyone can design a home, though, when they take the right approach. Start by following these six ways to redesign your home on any budget. You will probably get more accomplished than you think.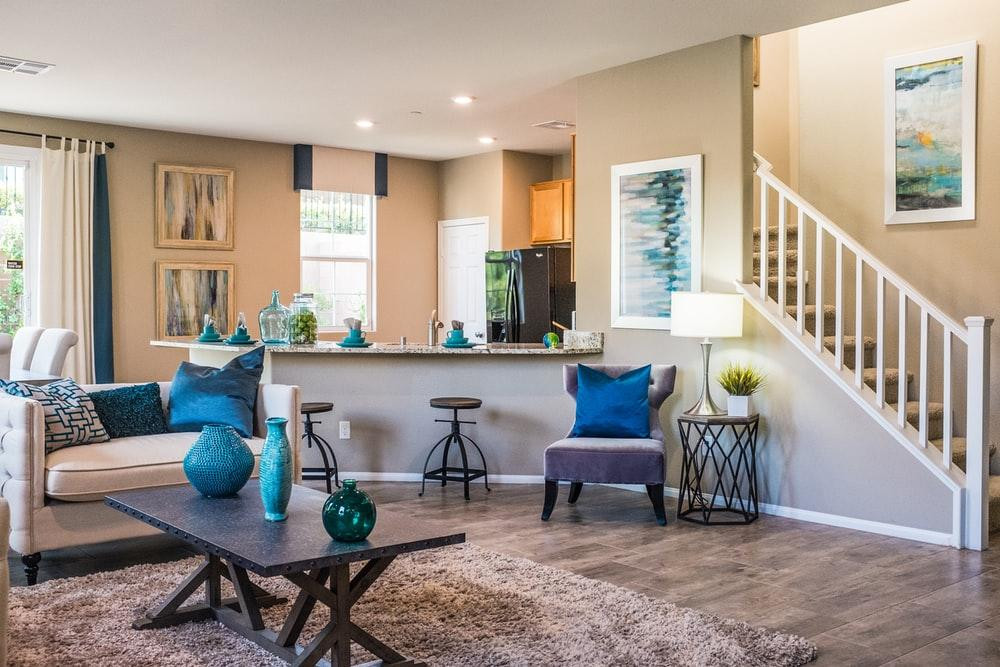 1. Set Your Budget and Follow It!
You need to know how much you can realistically afford to spend on your home's redesign. Do not rely on credit cards. The high interest could easily add 15% to 25% to your project's overall price. Also, try to avoid loans. They come with lower interest rates, but they will still add to your project's price tag.
Most importantly, follow the budget you set! You may feel tempted to spend an extra $250 on a new dishwasher. Unless you can move money from other parts of the budget, do not give in to the temptation. You will regret it later when you don't have enough money set aside to pay for new carpeting, windows, or other necessary items.
2. Find Low-Cost Ways to Add Storage to Your Home
Few things make a bigger difference to your home than adding storage space. Luckily, there are dozens of low-cost ways to add storage to a home. Popular options include buying:
Ottomans with hidden storage compartments.
Beds with storage space under the frame.
Hanging TV cabinets that don't take up precious floor space.
On-the-wall pot racks that will empty space in your cabinets
You can also take a creative approach to adding storage to your home. Read some of these genius ideas and decide whether you can incorporate them into your home.
3. Sell or Donate the Items You Don't Want Anymore
Remodeling means that you need to get rid of old items you don't want anymore. Add money to your budget by selling those items instead of throwing them away. Reliable places to sell things online include:
eBay
Bonanza
Facebook Marketplace
You can sell practically anything, from furniture to clothing, on these sites. List the items you want to sell at least two weeks before you start your home redesign. You need to get these things out of the way and know how much they will contribute to your budget.
4. Determine How Much of the Work You Can Do Yourself
Depending on your health and experience, you can probably do a fair amount of your home redesign without paying any professionals. Some fairly simple projects that you could do without a pro include:
Painting walls.
Hanging wallpaper.
Installing new light fixtures.
Patching drywall.
Re-grouting tile.
If demolition plays a role in your redesign, you can probably do that without help, too. Buy a sledgehammer, rent a small dumpster, and make sure you know how to identify any load-bearing walls.
5. Reach Out to Friends for Help
Some tasks are nearly impossible to do alone. Hanging drywall, for example, requires at least two strong people to do well. Reach out to your friends to see which ones have the time and skills to help.
Pay particular attention to handy friends you know who have done their own home renovations. They can give you useful advice about redesigning on a budget. They might also fill the roles of professional when you need to:
Lay new tile.
Install new flooring.
Attach molding to walls.
Add plumbing to your kitchen or bathroom.
Upgrade old electrical outlets.
If you have any doubts that your friend can do the job well, opt for a professional. It will cost more upfront, but it could save you money over time by helping you avoid problems that will eventually need a professional to repair. You might as well hire someone now rather than live with a frustrating problem and hire a contractor later.
6. Compare Offers to Get Quality at Affordable Prices
Don't assume that price always equals quality. Take some time to compare items to find excellent options that won't push you over your budget. For example, the best sectional sofas have prices that range from $1,199 to $4,564. As long as the low-cost option meets your needs, you might as well save money by choosing it.
You should also compare prices when hiring contractors and other professionals for your home redesign. Before you hire anyone, though, spend some time reading online reviews. Ideally, you can choose a reliable person who charges reasonable prices.
Conclusion
You can get spectacular results from a home redesign project without spending a lot of money. If you want even more options, check out our 2020 post, New Year Home Decor: 20 Amazing Budget Ideas. You don't have to spend any money to give your home a fresh look in some cases. You might just need to rearrange your furniture and repurpose some of your home décor.
Saving Tip
Trending Searches