7 New Year's Eve Party Favor Ideas
The previous year was a wild ride with plenty of good things hand-on-hand, which is worth celebrating. When we talk about New Year's Eve party favor ideas, make sure you're doing it responsibly with all precautionary measures of Covid19. We know it's hard around the holidays, usually a time filled with parties and family festivities. However, it's necessary to practice social distancing to limit the spread of Covid19. You can either celebrate this party with the people you live within one house or have your party over Zoom.
Related: 7 Home Essential Decorations With Coupons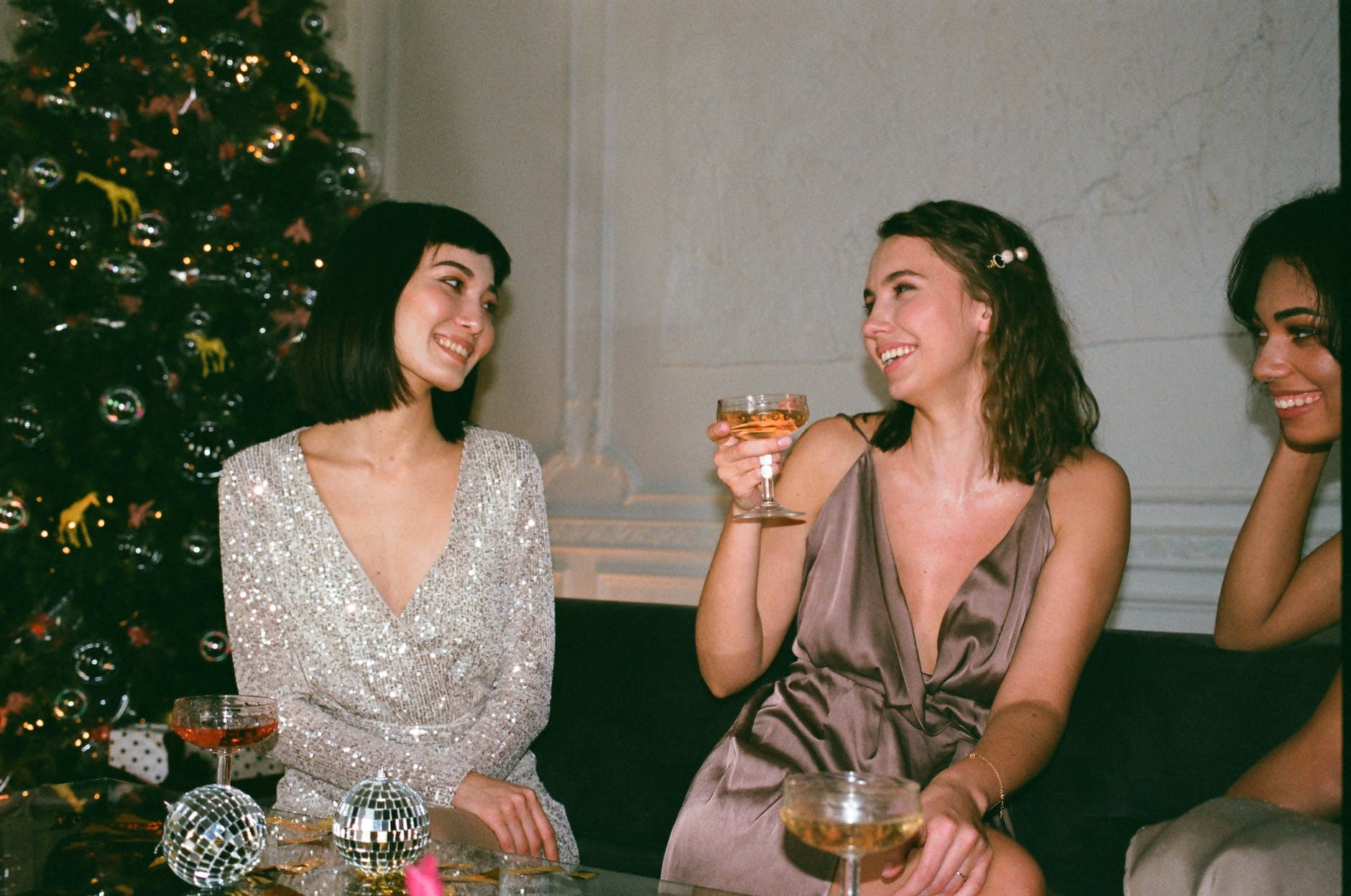 From decor ideas to delicious New Year's desserts, we have listed down on the right below. Of course, this article included some wall ideas and all relevant items because you'll wish to display your best look. Regardless of your new year party theme, you can go right with attractive decorations, a cute outfit, delicious appetizers, and plenty of champagne. Here are a few of our favorite 7 New Year's Eve party favor ideas to help end 2020 with a bang.
Handy Party Game:
You can try a printable challenge such as "Drink If" game rather than traditional card games. For this purpose, download a PDF of these game cards instantly and print them out on card stock. Furthermore, put them in a random generator if you are going to play over the Zoom app. There is an option of customization that can be used text on the bottom, which better suits your group.
Try Mixology:
After all, cocktails and New Years' go hand-in-hand. We all know the situation of pandemic and the importance of keeping social distance. So, to avoid the crowd and gather a large number of people, if you're celebrating in person just at your house, invite your handful of friends to a party. Follow SOPs and all precautions of Covid19 as well. Make sure you get enough supplies for making cocktails ahead of time. However, suppose you're celebrating over Zoom or throwing a virtual party. In that case, you can find a fun cocktail recipe on YouTube that everybody can follow along with at home as you video chat.
Photo Booth Station:
Everyone in your household will be taking tons of snaps all night, so ensure you set up a cute and impressive spot that the festival supplies with a gold fringe backdrop. It will be the cherry on the top if you keep an instant camera around for pictures. A customized photo booth station would be so attractive for your friends; therefore, it comes in a New Year's Eve Party Favor Ideas.
Make a Disco Wall:
A fringe backdrop is the simplest way to fully and temporarily transform your space for a new party. It can be a silver or gold one that can help create a cool, attractive, and sensational disco atmosphere. On the other hand, you may also include some pastel garland or celestial balloons for a pop of color. You can make a charming disco wall in this way. This one would be a classy New Year's Eve party favor ideas.
Opt to Repurpose Home Decor:
Before you buy party supplies and decorations, you should observe around your home for items that can be temporarily repurposed for your new year's party. In this way, you will get little creative. On the other hand, old wine bottles can be re-used into candle holders. And the used glasses can hold nuts as well as candies. Your beaded necklaces draped over lights will be used for adding some twinkle and color. Furthermore, a storage basket, bucket, or crate can be used to keep beverage bottles all in one place. The possibilities are uncountable when you use your imagination and skills.
Visit Party Warehouses:
The decorations and supplies in the new year's party sections of many retailers such as grocery stores might be costly. Furthermore, there aren't many options to select if the party items are limited to only one section of the departmental store. Therefore, if you need to shop for decoration for your new year party, you should visit a party warehouse first.
These kinds of stores are solely dedicated to party goods. The warehouse stores purchase party supplies in bulk, which generally means selling them at a lower price. Therefore, you should shop around at brick-and-mortar with online retailers to find the best deals.
Create DIY Confetti:
The New Year's Eve tradition for a lot of people is throwing Confetti. However, you should not spend money on little paper scraps that will end up in the trash. To make your party unique, you should make your Confetti by shredding paper by using pages of magazines so you will be able to do reading for colorful Confetti.
Else, you can shred paperwork, junk mail, and even sensitive documents, such as old bank statements or utility bills. The pieces will be tiny enough to keep your personal information safe and secure. Put these papers in a shredded form for fair usage at your new year party.
Saving Tip
Trending Searches