Best Mother's Day gifts in 2020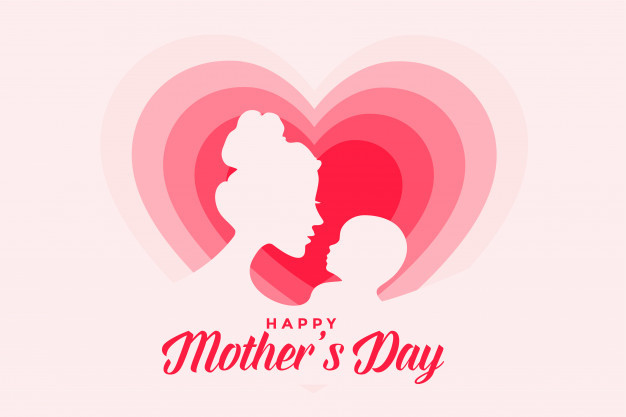 One of the many memorable moments that we will experience in 2020 is how we celebrate the mothers in our life on Mother's Day. Everyone wants to celebrate a meaningful day for their mothers, we all want it to be different and more special than the previous year. You may be worried due to the stay-at-home orders spreading across the country because of the impact of coronavirus but you still can purchase a thoughtful gift for your beloved mom.
When you want to give your mom the perfect gift, you should focus on how they will be using the gift - probably you should go with something they can actually use. Think about what your mom really wants. For example, "Does she usually prefer a practical gift? Or does she like something more sentimental? Flowers might be a wonderful gift if you know your mother enjoys them, but if you know she thinks they're wasteful, then goes with what you know."
If you find it hard to pick an ideal gift for your mom then this article is for you. I will provide you with a list of some of the best options which are functional and usable. We have collected a list of gifts for every type of mother in the world. Happy Mother's Day 2020!
Family Names Throw Pillows
A cute pillowcase with the names of all your family members on it could be a perfect gift for your mom and the center of your couch. It's not only practical but also totally meaningful. Your mom will definitely love a pillowcase that it's personalized with the first names of her loved ones. Remember to fill it with a pillow insert before gifting so she can put it on the couch as soon as possible.
Custom Family Portrait
A custom family portrait is obviously the sweetest thing to give your mom on Mother's Day. These custom portraits are drawn individually to capture the unique characteristics of your family, framed with branches and hand-written calligraphy the way you want. This is going to be an affordable yet unique gift to make your mom surprised. You can check out Etsy website to purchase this amazing custom family portrait. Also, remember to look for Etsy coupon before buying to save more money.
DIY Coil Rope Bowl
You can buy a DIY rope bowl to give your mom on this special day. She can use it to hold car keys and essentials by the front door or use it in the kitchen to keep fruit out on the table. The kit includes 10 yards of cannon and jute rope along with 10-years of waxed cotton cord. Moreover, the pack comes with comprehensible instructions so that your mom can easily make her own bowl without any difficulties.
Cricut Joy
If your mom loves to craft you may think of getting her a product from the creative tech company, Cricut. The Cricut Joy is a smart machine that allows you to cut and write so that your mom can personalize, organize, or customize everyday products. This small machine can cut through over 50 materials including vinyl, paper, and cardstock, and it uses app compatibility so she can control the device from her phone.
Custom Mixer
If your mom loves to cook then she will absolutely love this custom mixer from Kitchen Aid. It comes in 30 different colors, 14 bowl designs, and more than 10 attachments. You can mix and match to make it extra personal and even engrave it with up to 24 characters - it could be her name, an inspiring phrase, or both.
Check out Kitchen Aid discounts to purchase it at lower price.
Fit Self-Rolling Smart Yoga Mat 24
A perfect yoga mat would be ideal for your mom if she's into practicing yoga. Get her a yoga mat that won't bunch up as she practices her flow, and it even comes with Alexa-enabled yoga routines so she can stay zen from the comfort of her home. You can find many cool yoga mat in Amazon and even get many Amazon sales and promos to save some money.
Terrarium Candle
If your mom loves having her house filled with plants but lacks a green thumb then you should really consider a terrarium-inspired candle instead. You can choose a vanilla-scented cactus or jasmine-scented poppy soy candle depending on what your mom may prefer. Remember to check out Uncommon Goods for Uncommon Goods coupons and special deals before purchasing.
Succulents Assortment
Even if your mom is not really fond of plants or something like that, a succulent garden is easy to maintain and brings freshness to any room. That means it's a perfect option for the mom who loves the idea of filling her home with plants but can't manage to keep any greens alive long enough for you to see them. You can easily find this gift on Amazon.
Subscription Box
If you can't pick any gifts above for your mom, just simply sign her up for a monthly subscription to a beauty box which lets her have samples of the best in beauty, makeup, and skincare each month. That way she can see if the cult-favorite products are really worth the hype.
Bedside Smartphone Vase
Another beautiful and unique gift you can give your mom on Mother's Day is this Bedside Smartphone Vase from Uncommon Goods which is a vase and a smartphone stand at the same time. This allows your mom to charge her phone anytime. Moreover, she can fill it with faux or real flowers to make it look nicer.
Saving Tip
Trending Searches