Best Tips for Hunting Discounted Items on Amazon
How to Grab Discounted Products on Amazon
Amazon e-commerce site has a great deal of promotions, especially on special holidays. So, if you are still wondering how to hunt products at a discounted rate on Amazon, refer to the article below.
Why should we hunt deals on Amazon?
Amazon deals are always discounted items, sold at a price much cheaper than the original price that the product was sold. The products are sold off extremely strong, can be up to 50% off. However, on big sale off days, especially Black Friday, Cyber ​​Monday, Winter sale, Christmas Sale, Boxing Day, New Year or Prime Day, please regularly follow and update the information to hunt discount goods.
3 Ways to Buy Sale - Off Items on Amazon
Almost everyone who orders on the Amazon shopping app is looking forward to a sale to buy their favorite items. However, hunting on amazon also requires experience, here are 3 ways to buy off sale items on amazon:
Option 1: Type the keyword "deal" in the search box of Amazon
Type the keyword "deal" into the search box with the syntax "Deal of the + product name to order".
For example: You need to buy iPhone 11 Promax then enter "Deal of the iPhone 11 Promax". Then the relevant discounted product results will be displayed for you to choose.
Option 2: View promotional information at the homepage
Promotional information is usually available on the Amazon homepage. You just need to click on the "Today's Deals" section to see all products being promoted. However, one thing you need to keep in mind is to select the "Department" section on the left of the screen and tick the products you are looking for to filter certain products. If you want to search for products by price, just select "Sort by ..." on the left side of the screen and there are 4 choices for you.
Option 3: Receive Promotion emails from Amazon online shopping page
As soon as you click on the "Today's Deals" section you will see the small text below: New deals. Every day. Shop our Deal of the Day, Lightning Deals and more daily deals and limited-time sales. See deals you're watching here, or let the deals come to you by receiving our daily deals emails.
Click on "Daily deals email", select Continue so you will receive promotional information from the online shopping site Amazon that will email you daily.
Some Notes and Several Ways to Save Money While Shopping on Amazon
Some Notes when Buying Discount Goods on Amazon
You should review the product price history shown below before choosing to buy the product, so it will help you know exactly if the product is really promotion, sale off or not.
Another experience when buying on amazon that we send to you is to choose Prime Day to order the goods you like because this time there are many great discount items, especially electronic products. which is reduced up to 80%.
If you want to choose discount items of the day, select Lightning Deals. Because of the extremely short time, please hurry to receive the offer.
Amazon has many other promotions and discounts that you need to note: Gold Box Deals of the Day, Coupon Deals, direct discounts on Prime Day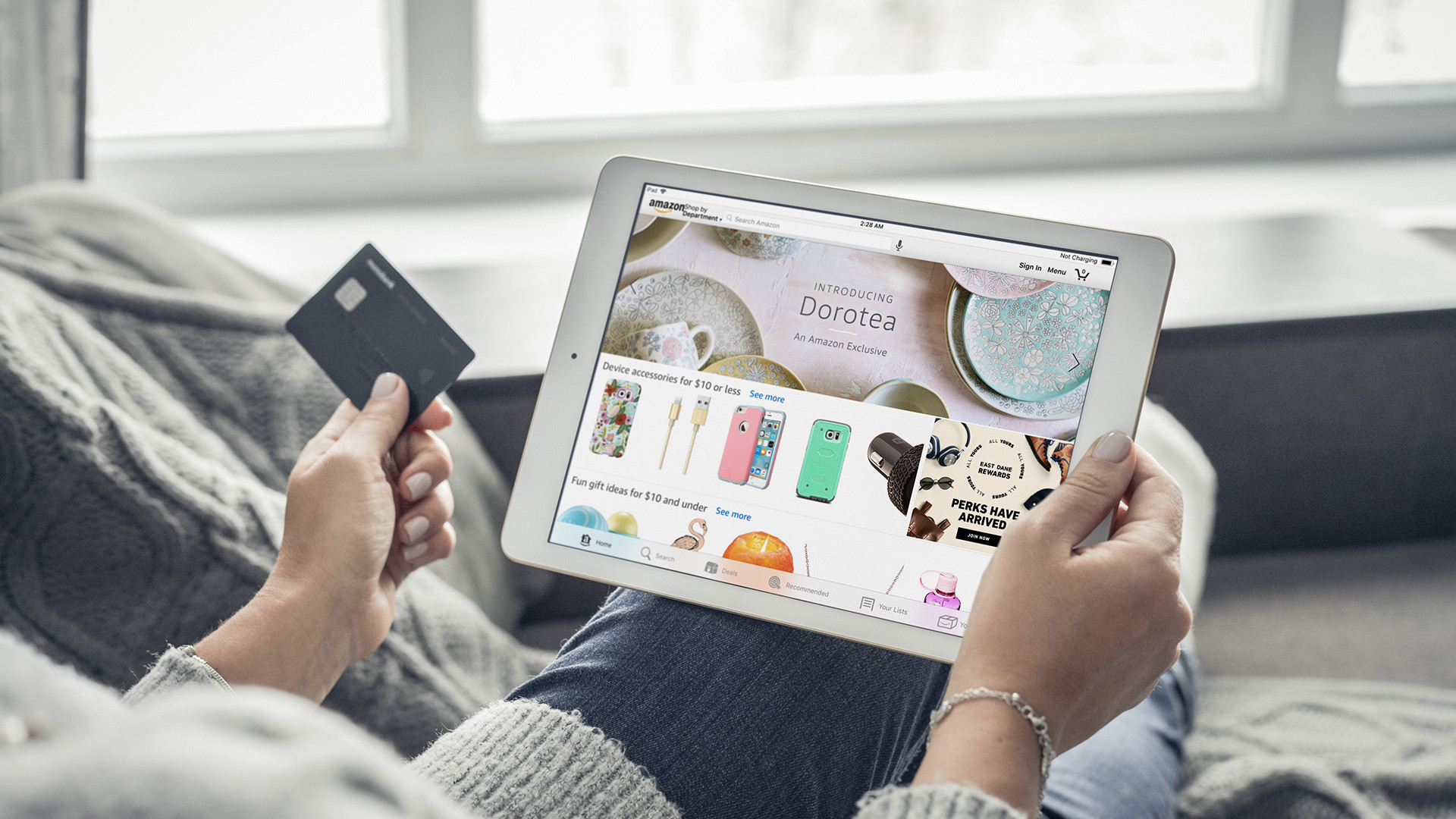 12 Ways to Save Money When Shopping on Amazon
1. Sign up for Amazon Prime for 30 days and then Cancel
If you're still wondering whether or not to pay membership fees, why not try signing up for a 30-day Amazon Prime experience, you can cancel if you don't like. Once you are a member of Amazon, you will receive free delivery, with exclusive privileges like listening to music, watching movies, reading books, ..
2. "Subscribe and Save" with your Favorite Products
If you are already an Amazon Prime member, you should "Subscribe and save". You can change or cancel orders at any time without additional costs incurred, in addition you also receive a 10-15% discount when ordering periodic delivery.
3. Get Deals for Small Products from Ama Family
There are many promotions for all customers, if you are a member customer will receive 15% of small products from Ama Family
4. Buy Daily Sales with Today's Deals
Today's Deals has a wide variety of products and designs sold at the best prices. Check daily promotion information so you can hunt for your favorite items!
5. If You are a Student, Try Amazon Prime Student now
If you're a student, sign up for an Amazon Prime student now by confirming your school's email and student ID photo to get a variety of offers from Amazon.
6. Amazon Outlet is a Place to Buy with Good Prices
Amazon also has its own outlet center, but only for inventory items or via "hot trends". However, you should also visit the Amazon outlet to choose the items you like with low prices.
7. Buy / Sell Second-Hand Goods on Amazon
If you want to buy or resell second hand goods, you can go to Amazon to exchange them. However, you need to carefully describe the product you want to resell. If you exchange things with Amazon for a gift card, you will receive more benefits than exchanging with Gazelle.
8. Can Exchange within 30 Days
If you receive an unsatisfactory delivery of the item or the item you ordered, you can exchange it if you order it on Amazon, but you need to carefully check the delivery terms and conditions.
9. Hunt Sale on Amazon on Black Friday, Christmas, New Year, etc.
There are many items being sold at shocking prices on the occasion of Amazon Day, Black Friday, New Year, Christmas Day, ... Regularly update promotion information to not miss this opportunity.
10. Take Advantage of the Coupon / Promotion Attached below the Product Price
Although coupons / promotions on each product are not many, when you accumulate them a lot, you can apply them when making purchases.
11. Buy Amazon Prime Pantry "Boxes" of Daily Essentials
Depending on the purchase, you will get 10 - 20% discount on Amazon Prime "boxes". This way of buying is not only convenient but also saves time and effort than going to the supermarket shopping.
12. Earn Amazon Points
Like many e-commerce sites, Amazon also has a program to accumulate points when buying. There are also many other reward programs at Amazon that will be used to pay for your next order.
Conclusion
With information on how to hunt discount products on amazon that buy goods from the US share to you hope you will help you update the correct information at the time of sale to purchase.
Saving Tip
Trending Searches