Best ways to decorate your house on a low budget (Part 1)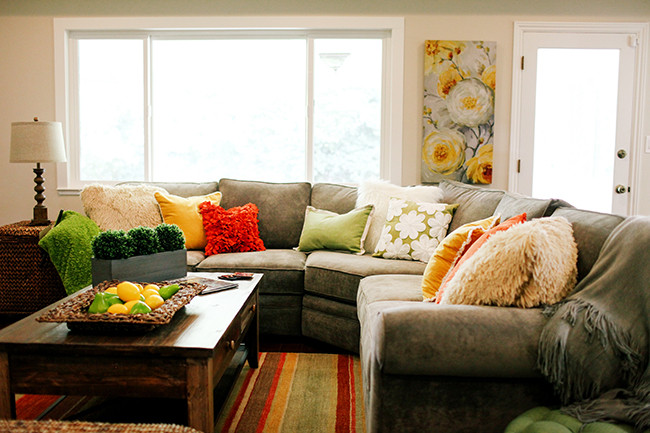 Having your own home is amazing but not all decorations are affordable. That's why you need to be creative and patient to find ways to decorate your home with less money. No matter which part of the house you plan to change, there are ways for you to save money and decorate your house the way you want. With some DIY methods and budget planning, you can do a makeover for your home without spending all your money on professional interior design. Keep reading to find out how to decorate your house on a low budget.
Lengthen the life of your furniture
You can make your leather furniture last longer by using olive oil. Put carpet protectors under the legs of chairs, tables, and other furniture to help in distributing the weight. Also, clean your carpet regularly to prolong its life. Most sofa cushions are reversible, and can even be repositioned on the sofa as well as just being flipped. By doing so the wear will spread evenly. Lengthen the life of your kitchen chairs by changing new fabric for reupholsters. Try cheap solutions to get rid of the stains on your wooden furniture and bathroom tiles. Check out "Top cheap ways to clean your house" here for more ideas.
Use free sources around you
Looking for ideas to decorate your rooms by any means you can including magazines, the internet, satellite home & garden programs. Take a look through magazines and home decor books to find out exactly what your taste is. You can go to some home improvement stores and ask for paint and material samples to start making an idea folder of what you like. Think carefully about what your personal style is, it could be anything such as Vintage, Modern, Bohemian, French Country... Pick one and start planning to decorate your home.
Set a budget and stick to it
The most important part of decorating your home at a low cost is to plan a budget and commit to it so that you have boundaries on your wallet and your home. Once you've set aside a budget, you can buy a few major things to center the style you want your home to follow. Then visit thrift shops and department store clearance areas to fill in with gorgeous accessories.
Repaint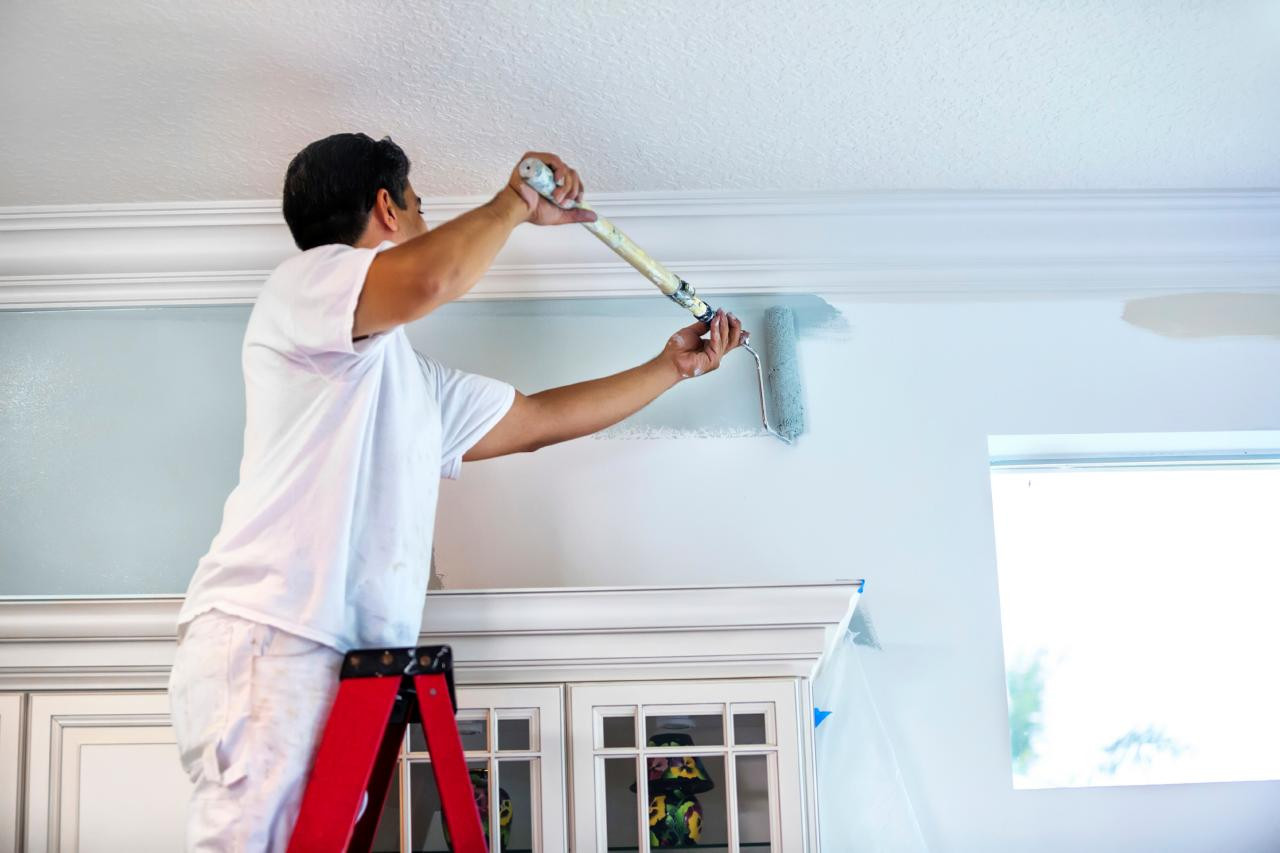 You can give your house a new look instantly just by repainting the walls and it's totally budget-friendly. You just need a paintbrush and the paint color you like and some patience. You can call your friends over to help you paint your house. If you want to do a makeover for your house, try the opposite color with the old one. For example, if your current wall color is eye-catching, go the other way and look for more muted shades. You can also renew your current paint by adding some ornament or geometric drawings. If you find it hard to pick colors, ask your home improvement store to mix quart or sample sizes for you. You should also look for house paint coupons so that you can save more money on painting.
Start at the front door/entry
Starting at the front door is important because people walk in your home will get a sense of your style immediately. Maximize an entrance space without making it a mess. You can use a chest or decorative baskets to keep house keys or mails. Add a decorative touch by putting a mirror and foyer sized table to rest flowers, and accessories to make your house look more attractive. The mirror will open up your foyer and reflect the impressive décor of the space. Save money by taking vases and decorative urns from other areas of your home that already exist.
Maximize your existing furniture
If you want to make a change to your furniture according to seasons and holidays, you should try reupholstering furniture with updated colored and styled materials instead of buying a new one. You can refinish wood furniture or use a fresh coat of paint on headboards and mirror frames. Before redoing your furniture, go online to use some planning tools to mix and match the colors, and try different options.
Redesign your furniture layout
You will be surprised by how much different your home look like just by moving the furniture. Find a new focal point – like a fireplace, an outdoor view, an accent wall with a television, and move your furniture to make it outstanding. Consider switching furniture between rooms in your house. You can also remove some unnecessary furniture so that you have more open space and the room may function better. This is what professional re-designers do every day so try it to make your home more attractive.
Use accessories to bring a new look to furniture
There are many things you can use to give your home a new look, such as throw pillows, throw blankets, and area rugs. Instead of purchasing new furniture, try some colors you don't have yet. Use a new color palette and mix and match patterns and solids. These accessories are not expensive and you can change them once in a while. Have a worn area on the floor? Cover it with a funky new area rug – instantly and cheaply you solved a décor dilemma.
Use accent lighting to highlight décor and interiors
Wall sconces with directional lighting can add intensity to an old boring hallway or foyer. Install accent lighting to shine on the artwork to add drama and a focal point to a fireplace or over a couch. Use simple up-lighting to give visual interest to house plants and atrium areas in your home.
Saving Tip
Trending Searches