Best ways to save money on groceries (Part 1)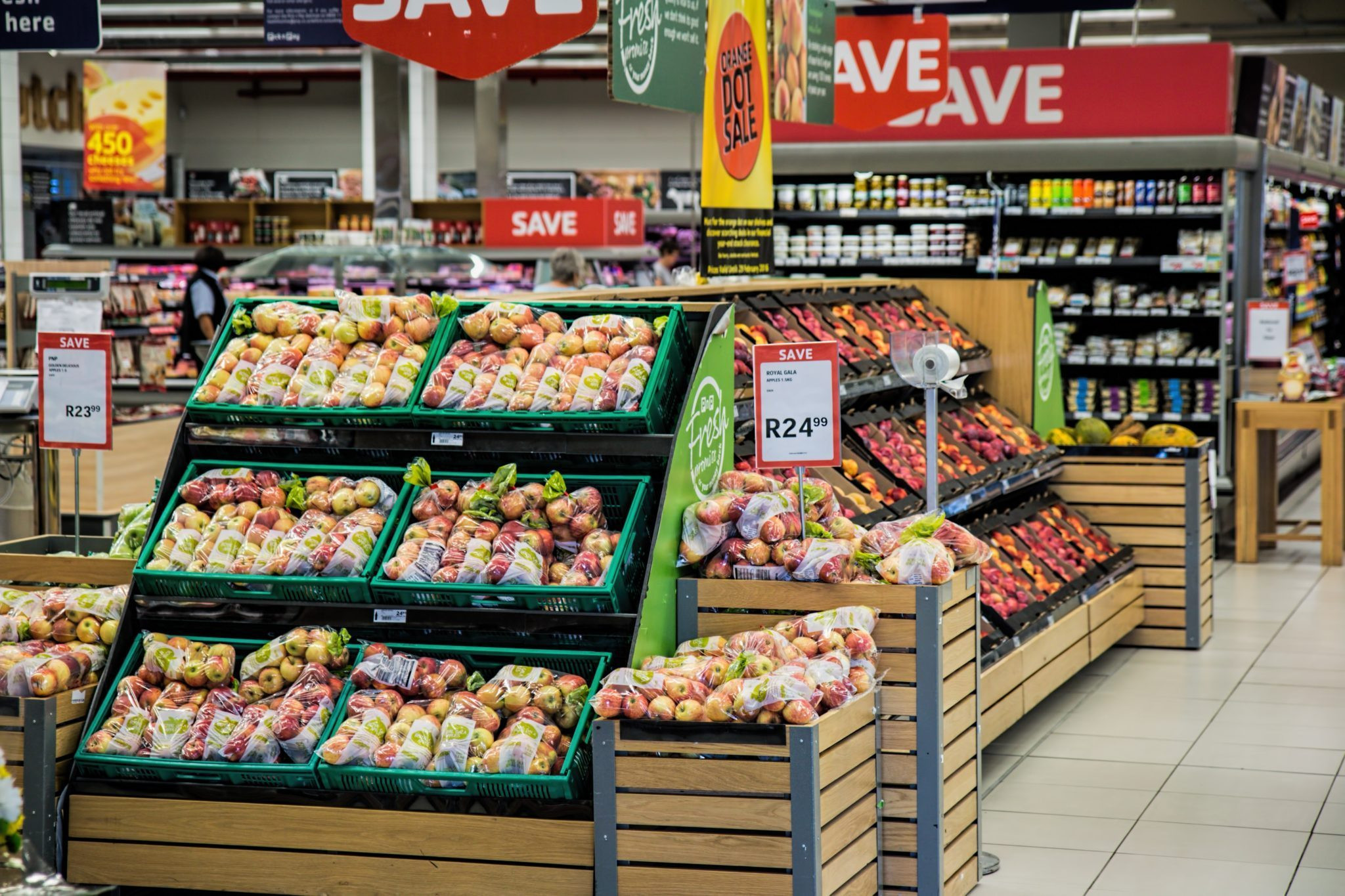 It's easy to walk in the grocery store and fill up your cart with things you like even though they aren't on your grocery list. Maybe it's because of the fluorescent lighting, strategically placed products at checkout, which makes it hard for you to decide what you really need. That's why you need to read this article to know how to avoid that and save money on groceries.
Set a budget and commit to it
The most important thing you have to keep in mind is to set a budget before shopping if you want to be in control of your money. Put aside a monthly budget just for the grocery. So how to set a budget for a whole month? Think about how much you spend last year, see what's important and what's not to set an appropriate budget for this month.
You should set a budget based on your financial status. For example, you can budget $400 a month then spend $100 per week. I just pick this number to calculate easy, set an amount of money that's suitable for you and your family. If some weeks you overspend then you have to underspend in other weeks. It's all about balancing to commit to your budget until the end of the month.
Redefine dinner
If you think dinner must be a big homemade meal with a nice cut of meat, two steaming sides of fresh veggies from the farmers market, a warm loaf of French bread, and a chocolate dessert. Actually, dinner these days are not like that anymore. You don't have to throw a feast just for dinner.
You can make simple meals or sometimes even breakfast for dinner to save money on groceries. For example, you can use eggs and whip them up into different dishes like frittatas and quiches if you're feeling fancy. You can also make egg salad sandwiches if you want to keep in simple.
Crunch some numbers while you shop
When you go shopping for groceries, keep calculating to see how much money is adding up in your basket so that you can be aware of your spending, and avoid overspending. Use the calculator app on your phone and keep track of all those veggies, fruits, and other staple items you're putting in your cart. This may make you think more carefully before you purchase anything.
Round up your grocery cost estimates
This is an amazing way to save money while shopping at the grocery store. While you are shopping around with your calculator, round up every item's price. If you do this for everything in your cart, you will still be aware of approximately how much you are spending but you will be pleasantly surprised when you're standing at the checkout line and coming in under budget every time.
Shop your pantry, fridge and freezer
As you're planning a menu of what to cook, check your kitchen to see what you can cook right away. Are there meatballs in the freezer, noodles in the pantry, and salad in the fridge? You will only need sauce and garlic bread to have a simple American-Italian night. Choose what you will cook on the base of what you already have in your pantry.
Consult your social calendar
Always remember to check out if there are any upcoming activities. Research on U.S. Grocery Shopper Trends shows that 63% of households think eating meals together as a family is important. But we all know life gets busy. With kids participating in croquet, chess club, or choir, some of your nights aren't conducive to a three-course meal. To beat the drive-thru temptation, know those nights are coming, and plan easy-to-make meals.
Look for coupons
The best way to save money is by couponing. You should know the stores that double or accept both a manufacturer and a store coupon. Couponing is an important skill that you need to learn. Couponing is a wonderful and powerful tool. Take advantage of them. You can clip paper versions, print paper versions from a store's website, or look for coupons online on coupon sites such as couponxoo, couponupto... to get grocery discount codes. You will be surprised by the money you save with coupons.
Think before you bulk up
Remember, only buy in bulk if it actually helps you save money. Don't assume that buying in bulk at the discount stores always helps you save a bundle. When you're grocery shopping on a budget, be sure to stop and compare the price per unit or ounce for the item you're buying. I know it's hard to resist the temptation of stocking up but don't buy more than what you really need especially when it comes to perishable items. For example, it will be a great idea to buy bulk cereal for a family of four but if you live alone or with your spouse, that 40-count of Greek yogurt might not be the best buy.
Shop the sales
Take advantage of the store sales to help you plan especially the carnivores out there. Use weekly store ads and make sure that you know the beginning and end dates of those special deals. Some stores restart on Sunday, others on Wednesday. There are few things as saddening to a grocery shopper as missing out on the perfect BOGO.
Start freezing and storing meals now
If you want to save money on groceries you must consider freezer meals. There are a lot of freezer meal recipes online. Look them up on the internet. You can set aside a Saturday to make a bunch of freezer meals and then reap the benefits later on down the road. Not only will you save money, but you'll also save time. Let try that right now.
Saving Tip
Trending Searches