Best ways to save money on groceries (Part 2)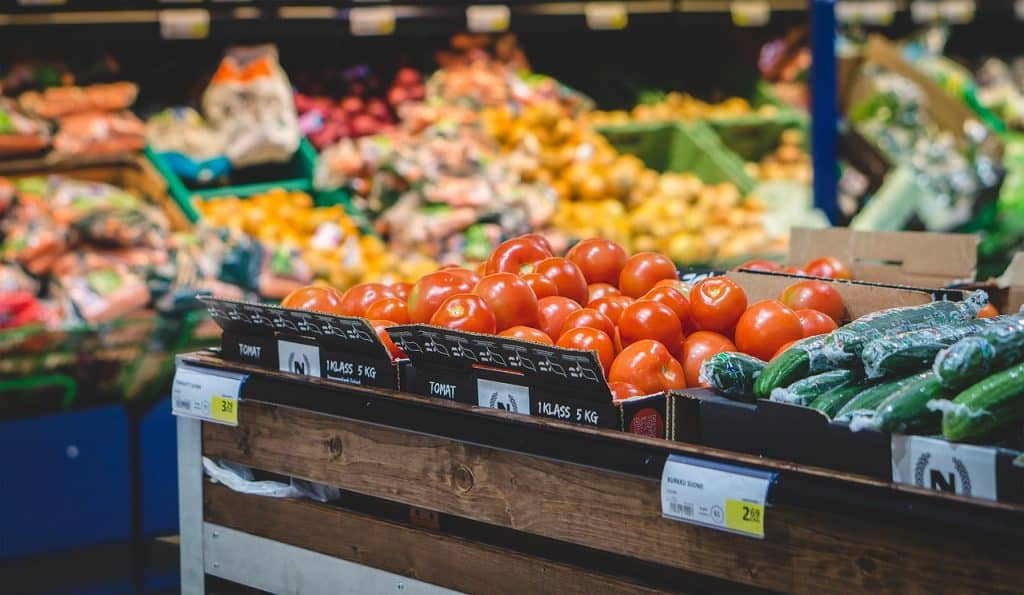 Let's continue on the list of the best ways to save money on groceries.
Go generic
Actually, for some products, off-brand and name-brand products make nearly no differences. You can have some favorite brands in certain items but there are many things you can buy generic. Don't spend more on something just because that label is more famous. Sometimes you like a look and have heard a name just because that company spent more on design and marketing—not because they're providing a higher quality product.
Pay with cash
The best way to stick to your budget while shopping is to pay with cash. When you go to the store bringing cash only, you will know exactly how much you can spend and it will help you avoid overspending. Since you only have a certain amount of money with you, you will prioritize the meat-and-vegetable necessities instead of the ice-cream-and-cookie impulse buys. Those little extras are okay if you plan for them!
If you still find it hard to save money at the beginning of the month then I suggest that you should take out cash for groceries every week instead of once a month. By doing that you will have a better picture of how much you can actually afford to spend every week.
Stick to your list
If you really want to save money, you have to be firm with yourself. Before you put anything on your cart, ask yourself whether it's on your list or not. Remember that carefully crafted grocery list, guided by store sales and coupons. That list helps you avoid the temptation of sale products. If you didn't plan to buy it, you don't need it. Of course, if you realize you forgot to put something you needed on the list, that's okay to buy it.
Shop in season
When you're grocery shopping on a budget, it's super important to follow this rule. For example, buying a pomegranate in mid-July will probably cost you an arm and a leg—and it might not even taste good! So, throughout the year, make it a point to only buy fruits and veggies that are in season. This way you will get what you need at more affordable prices.
Eat before you shop
If you go shopping for groceries when you are hungry, your stomach will control your spending. Suddenly everything you see looks much more delicious even a bag of pickle-flavored jellybeans. That's why you should never shop when you are hungry. Have a snack before you shop.
Communicate with your spouse or roommates
If you don't discuss what you are going to buy with the people who live with you, you could probably end up buying more than what you actually need. I know you might prefer having separate items for each roommate - but maybe you don't need three gallons of milk in a two-parent, two-kid household.
Also, if you are planning to make a meal for everyone you need to ask them first so that you know exactly how much food you need to buy. That way you aren't interrupted and irritated by a pizza delivery scheduled by a well-meaning, yet uninformed, family member or friend.
Carve out the appropriate amount of time to shop
Just go shopping when you have enough time to shop. We are all busy these days and if you go shopping without a list and a plan - with the appropriate amount of time to get everything on that list, you're setting yourself up for failure. And not only do you need enough time to shop, but you also need the right time of day as well. Nothing says flustered-therefore-forgetful like a bustling grocery store. If you're able, shop at non-peak times. You don't want to have to stick your hand through a crowd and grab whatever bottle of salad dressing you can. That's how you end up at home with overpriced, limited-edition, nacho-cheese-flavored ranch. A clear mind and clear aisle mean the ability to compare prices and brands.
Ignore eye-level items
The supermarkets know exactly to get money out of your pocket. Have you ever noticed that they always put the most expensive items on the grocery shelves right at your eye level? That's not just random arrangement. Grocery stores do that so you will go for the splurge items.
Instead of falling for those traps, look up and down to find the things you need at reasonable prices. The more affordable brands tend to be higher or lower on the shelves. Think of it as a treasure hunt for the best price!
Always track your expenses
One of the most important things is to track expenses. After shopping, you should calculate the total amount you spend to see if you still commit to your budget. Also, don't forget to split those transactions—otherwise, your makeup remover or beard oil will spill into and wipe out your grocery budget. Checking out what you spend is the only way you can be sure of what's left to spend. Knowing what's left, and not going over, is how you control your money!
Try different grocery stores
Before going shopping at your familiar store, think about why you choose it in the first place. Is it the friendliest? Is it the closest to your home or most convenient to your commute? Actually, most of us tend to shop where we do out of pure habit. Don't let a habit cost you money.
You should check out these grocery stores which have the cheapest price: Aldi, Market Basket, WinCo Foods, Food 4 Less, Costco, Walmart, and Trader Joe's. But remember that things might be a little different near you so you need to visit these stores and compare prices to see which ones offer the most reasonable prices.
Saving Tip
Trending Searches