Best ways to save money on home appliances (Part 2)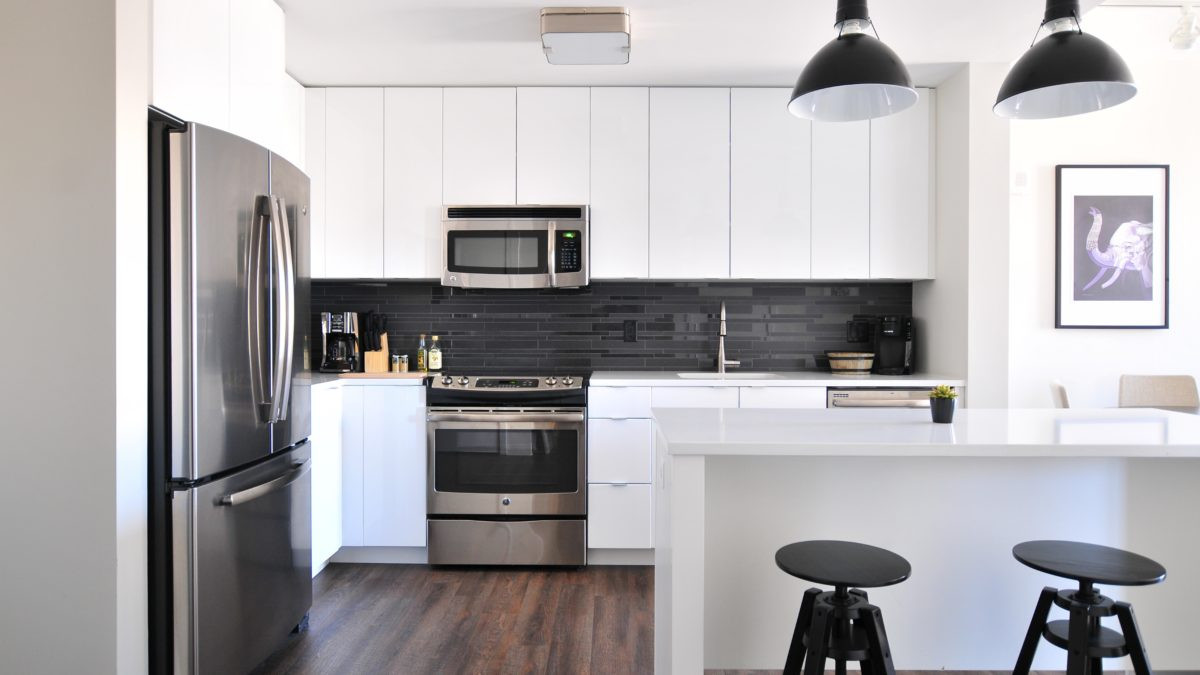 Let's continue on the list of the best ways to save money on home appliances.
Compare policies on price-matching
If you have a favorite retailer - either because you have a membership or because you have a store credit card that provides rewards - ask if the shop can match the best price you obtained. Many huge retailers offer that. For example, Best Buy matches the prices of local competition and major online retailers. Or you can also check out Home Depot where they offer customers a "low-price guarantee" on all in-store purchases, which means the store will beat the price of a competitor by 10 percent. When looking for deals, check out both online and in-store promotions.
Plan your purchase on a bank holiday weekend
An effective way to save money when purchasing large appliances is to plan your purchase around a bank holiday weekend. This is the moment when many of the stores provide sales and this is when you may be able to purchase what you need at much lower prices.
The same thing actually applies to any type of holiday, so check out deals on the run-up to Christmas and Easter too.
Don't Forget Delivery
If you want to save money, you should consider pay in cash and avoid the big superstores. That way you can negotiate on the price a little. Outlets and single stores usually offer much more flexible prices than chains. Unless you have several strong and willing friends to help you with the delivery, make sure you arrange for delivery and set up as well. If you have ever had to haul a new front loading washing machine up the stairs, you will completely understand why.
That's why you should pick the store which includes the delivery fees in the prices.
Resist extended warranties
Extended warranties are highly profitable for stores but it makes the customers pay more on appliances. The chance of you having a problem during the extended-warranty period is quite low. And the cost of the repair often doesn't exceed the cost that you pay for the extended warranty.
Moreover, a lot of credit cards will double the manufacturer's warranty automatically, so you're already getting an extended warranty for free if you purchase appliances with your credit card. Why waste money on an extended warranty anymore?
Bundle
If you need to purchase more than one appliance - for example, you are redoing your kitchen, or the fridge has gone kaput and matches the old stove and dishwasher - you can save a lot of money by bundling. When you buy three or more appliances together you could get up to 20 percent in discounts.
Shop Online
You should check out some sites trying to find out where you are going to get the best deals. You can consider some famous retailers like Sears.com, HomeDepot.com, Lowes.com, AJMasison.com, BestBuy.com, and others. At times the websites of bricks and mortar businesses often had lower prices, sometimes due to online-only sales.
Use coupon codes
One of the best ways to save money on home appliances is to find coupon codes from coupon sites such as Couponxoo, Couponupto... You just need to go on these sites then enter your favorite brands of appliances and see what coupons and deals they are offering at the moment. This way you can save a lot of money.
If you are moving or plan to move you can submit a change of address form or sign up with the company's moving site and probably you will get 5-10% off coupons for big stores like Lowe's, Home Depot, or Best Buy that you can use on your appliance purchase.
Hire a contractor for installation
Many retailers charge steep fees for installation services. This can cost you a lot of money so you should consider hiring a licensed plumber, electrician, or HVAC contractor to install appliances at a cheaper price. You can use a website such as Angie's List or HomeAdvisor to look for service professionals, compare prices, and read customer reviews.
Cash Back Sites
When shopping for appliances online, remember to check and see if the retailer you choose has cashback available from sites like Rakuten, Honey, or Extrabux. You may get cash back on purchases from the store on Rakuten.
When you are shopping with thousands of dollars that can add up pretty fast, to figure out what cashback site offers the best deal, consider using a cashback comparison site.
Sell the Old Ones
If you use your home appliances carefully, they must be in useable condition, you can consider selling them and add that money to purchase a better one for your home. You can visit websites like Craigslist and Angie's to find the right customer to sell your old home equipment. Nowadays, Facebook Marketplace is also a good choice when it comes to selling your old stuff.
If you don't want to sell through those sites, you can offer an affordable price to any of your friend who needs that product but is on a tight budget. If none of your friends needs it, then you can find a handyman service that will take the old stuff to repair and resale it. If you find it hard to sell the old one, ensure at least the delivery guys get the old appliances out of your home for free.
Buy Through A Builder To Get A Discount
A good way to save on your appliances is to purchase them through a home builder or remodeler. If you are building a new home to put the appliances in, you can often buy them at a substantial discount through your builder who will often have an account with the "contract sales" division of the stores.
Saving Tip
Trending Searches