Find the Best Pickup Trucks for Under $3000
The tough ordeals faced by people during this pandemic has surely prompted each of us to find new ways to save up those hard-earned bucks. And when it comes to hauling your cargo efficiently around town, there is no better option than a good ol' pickup. A great deal of pickups can be yours by splurging in as little as $3000. Of course, these used pickups have their biases compared to newer models, like only available with a 2-wheel drive, more than 200000 miles on the odometer, and some share of scratches and worn-out paint.
However, if you aren't a fussy customer for any of these, pick any one of these used pickup trucks for sale under $3000. Again, the prices may vary depending on your local market but nevertheless, this should be the best deal you ever made. Thank us later.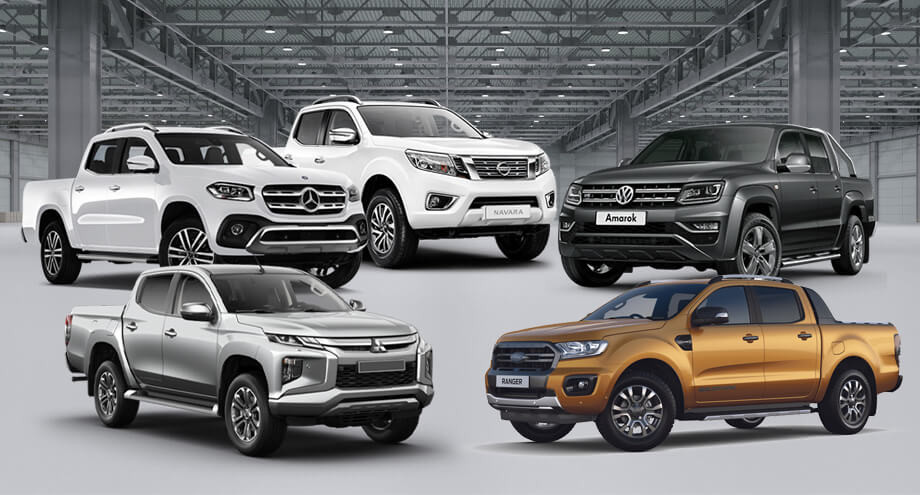 2002-2008 Dodge RAM 1500
The Dodge RAM 1500 may just be one of your best buys at this low price point. You may find surprisingly good deals on the market for a 2008 model as well. You may have to settle with a 2-wheel drive at this price point. However, if you have time on your side, it may not hurt to forage through some less explored dealerships. Who knows, you may even end up with a 4x4 drivetrain model! All the used RAM 1500 models include a V-8 engine under their hoods. So, power shouldn't be a problem. You may also find pretty good used Quad Cabs and if you are lucky enough, you may even discover pickups with less than 20000 miles on the odometer.
1998-2003 Ford F-150
The Ford F-150 is one of the bestseller pickups in the market. So, finding a used 1998-2003 Ford F-150 in a decent condition shouldn't be a Herculean task. The V-8 options provide a lot of raw power and capability for your liking. Bigger crew cab and extended cab models can also be bought for under $3000. This solid pickup has aged quite well and should serve you well in these unforgiving times as well.
2001-2004 Toyota Tacoma
The Tacoma has the best resale value of any pickup in the market. Toyota's stellar reliability reputation over the years has made the Tacoma the excellent Value-For-Money proposition that it is today. In the case of Tacoma, finding a used pickup truck for sale under $3000 can be quite an extravagant search operation, but certainly worth the time. You may have to settle eventually for a single cab configuration with a two-wheel drive in the process. However, the 3 powerful engines at your disposal and their competent off-roading abilities may just be your fruits of success. If you crave more configurations and options, the 1995-2000 Tacoma generation is your best bet.
1998-2011 Ford Ranger
The Ford Ranger enjoyed a successful stint between 1998 to 2011. This rugged compact pickup was a fan favorite buy before it went into a hiatus until 2019. You can find a lot of used Rangers for sale under $3000 in almost any second-hand pickup dealership. You can pick any Ranger from the 1998-2011 model years, as all boast of the same excellent reliability and sturdiness. However, if you want the Ranger's robust 4-liter V-6 engine at its peak, settle only for 2001 or newer models.
1999-2005 Chevrolet Silverado
First-generation Chevrolet Silverados can be found in the market in pretty good condition even today. Under $3000, you may have to stay content with a single cab configuration. Still, some dealers may be more than willing to hook you up with extended cabs with 4-wheel drive as standard. Moreover, V-8s are pre-equipped in most of the older Silverados, which is a win-win situation.
2000-2006 Toyota Tundra
Easily one of the oldest pickups out there in the market, the Toyota Tundra has stood the test of time quite well. This full-size pickup is the perfect deal for buyers who seek a reliable and solid full-size pickup with decent capabilities. The majority of the older Tundras source their energy from a V-6 or V-8 power plant, which is another welcome bonanza. The first-gen Tundra was also the first-ever full-size pickup to achieve a 'Good' remark in the IIHS frontal offset crash test. Its rivals from Ford and Dodge languished with 'Poor' ratings whereas GM had to settle for 'Marginal' in the same test.
2004-2012 Chevrolet Colorado
The Chevrolet Colorado was always overshadowed by the Ford Dakota in terms of size. Customers had to unconvincingly opt for the clumsy inline-5 powertrain as a V-8 powertrain was absent. This humble pickup stayed true to its roots despite its shortcomings and is one of the most dependable used pickup trucks for sale under $3000. You can find plenty of solid used Colorados with less than 10000 miles on the odometer reading. A bit more investigating and you may even claim your hands on a 4-wheel drive, Colorado.
1997-2004 Nissan Frontier
The first-gen Nissan Frontier encaptivated the buyers with its incredible versatility and decent fuel efficiency. While this pickup didn't boast big numbers like its American counterparts, the Japanese surely hit the right notes to charm its audience with its splendid reliability. The Frontier's low bargain value is unbeatable.
1998-2004 Chevrolet S-10
The Chevrolet S-10 was a direct competitor to the Ford Ranger during the early 2000s. However, compared to the millions of sales that the Ranger amassed in its lifespan, the Chevy's sales were somewhat limited. The 4.3-liter V-6 used in the S-10s was very capable and refined for its segment. If you do manage to find a used S10 in decent working condition under $3000, fortune is indeed by your side.
Conclusion
All the above-mentioned pickups are fantastic examples of what goodies 3 grand of cash can bring you if you invest right. Most of these old pickups are a common sight in used car dealerships and you should have no trouble grabbing yourself a sensational bargain. Ahem, if you do fail to find a truck that meets your ends, you can always go back to the golden 90s. From the Ford F-150 to the Toyota T100s, the 90s offer you loads of powerful options at your disposal. If you dive in deeper, you may also find yourself a used diesel F-250 at a thrifty price. Good luck with your bargains.
Saving Tip
Trending Searches