Have A Virtual Interview Scheduled? Follow These Tips To Ace It
The COVID19 pandemic has mandated we stay at home to prevent the spread of virus, which means we have to turn to digital solutions for everything. From continuing studies to learning how to cook, everything is being done online.
Related: COVID-19 Epidemic: Shifting Trend of Online Shopping
Businesses too, have shifted to the remote work culture and adopted tech tools to facilitate work from home. This implies that hiring new employees too has to be done virtually. Conducting a virtual interview is now easier than ever with a web conferencing software.
A web conferencing software allows companies to interview candidates from around the globe, which makes it a powerful recruitment tool. Even if the recruiting panel is scattered across different geographical locations, holding an interview with this software is a piece of cake.
With several powerful options available in the market like Adobe Connect, GoToMeeting, Jisti, and more, business owners and recruiters have come to realise that conducting virtual interviews through these software saves a lot of time, effort and money for the company.
But if you are the one giving a virtual interview, it's important to prepare well in order to stand out. The good news is, there are certain strategies that can help you master a virtual interview and put your best foot forward. Here are our top four strategies: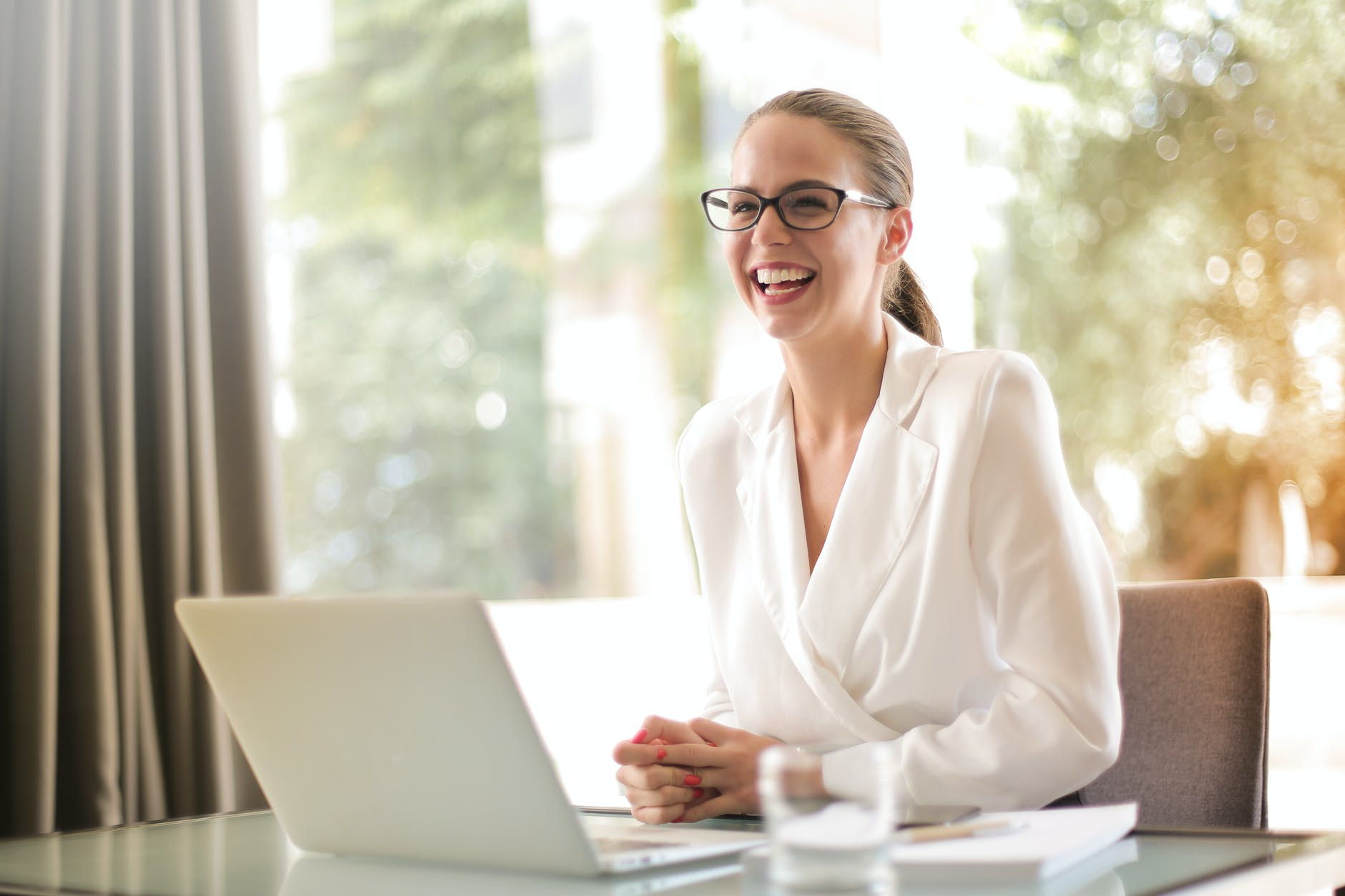 Create an impressive first impression:
Just like an in-person interview, you need to make a great first impression in a virtual interview too. A face-to-face interview gives you the opportunity to shake hands, but that's not possible in a virtual interview. So you need to recreate that digitally by greeting the interviewers with enthusiasm.
This requires you to be well-prepared in advance. Before you greet them, ensure you are looking at the camera and speak clearly. This shows interviewers that you are confident and energetic. Make sure you are seated in a distraction-free zone and are clearly visible.
Be authentic:
A lot of people make the mistake of being overly prepared by memorizing everything. It is good to be prepared but you need to speak candidly in order to connect with the person in front of the camera.
Talk openly about your passions and what draws you to interview for the position being offered. This puts forward an authentic impression of you which helps in building trust. At the same time, do not be fearful of making mistakes. Just apologize for it and correct yourself.
Work on your body language:
Just because you are on a computer screen does not mean that your body language doesn't matter. An interviewer only sees what you present on the screen. So make sure you exhibit good body language throughout the interview.
Your body language speaks volumes about you by conveying your hidden emotions. Fidgeting can show your nervousness while slouching can reflect casual behavior. Maintain a good posture and control your hand gestures to ensure you don't come across as strident.
Research extensively:
Always treat a virtual interview like a face-to-face one and gather as much information as possible. Research about the position being offered, the company, and the interviewers (if you know who will be conducting the interview).
This allows you to be well-prepared and showcase your knowledge the right way. Knowing about the recruiters will help you use them as a positive example in situations where you need to elaborate on a topic. If done correctly, this can get you a lot of brownie points.
Conclusion:
Virtual interviews can be nerve-wrecking, since there is so much more that can go wrong in an online setup as compared to an in-person meeting. Make sure you use reliable technical tools and test them in advance to avoid any last-minute hitch.
Saving Tip
Trending Searches