Helpful Guide to Build Smart Discount Strategies to Boost Your Sales
As small businesses are observing how to increase sales, one of the most common approaches they choose is to offer discounts. However, this is a problem. Unless you're in preparation, the price cut may end with damaging your brand or reducing profits.
How to ensure that sales programs will benefit your business rather than making a loss? This article will show readers the best ways to launch promotions, set accurate goals, and measure your success.
The Advantages of Discounts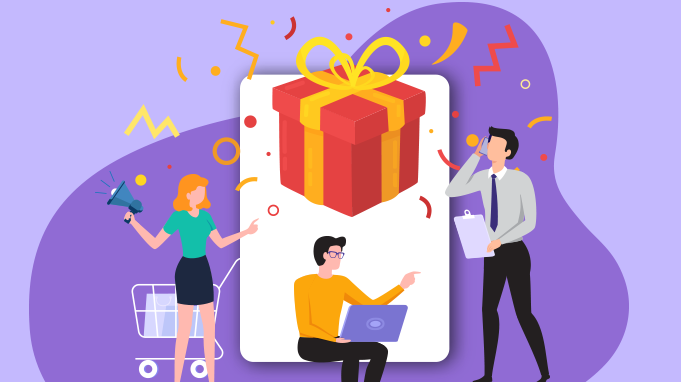 Give Customers a Positive about Your Business
One advantage is that discounts make your customers feel better. Research has shown that when a person receives a gift coupon or makes a saving purchase, they become happier and more comfortable. This can have benefits in the long run if these positive feelings can be associated with your brand.
Make Customers Choose Your Products Over Competitors'
Discounts make it less likely that people compare your products to other brands', according to a study from the Max Planck Institute on Tax Law and Public Finance. This can encourage new customers to buy your product, giving you a competitive advantage.
Before A Sales Campaign: Set Your Goals First
Before devising a discount strategy, make sure you have a primary goal. Your goal will determine the type of discount you offer, how you will consume it, and your target customers. Here are a few goals you can aim for:
Attract new customers: You offer a discount because you want new customers to be interested in your product or service. With this discount, they can try out the products at a lower risk to the full price. In addition, if the coupons, promo codes, and deals have expiry dates, new customers will have a reason to buy your product and service now rather than later.

Increase your sales: Your goal is to sell more of your product or service, regardless of how many customers will buy that product. It also means proceeding to get the volume of sales and stimulate customers to buy as many products as possible before leaving your website.

Acquire regular customers: We use discounts to persuade brand loyalty more than engage them to try your products. This discount is usually offered through a loyalty program for existing customers - and it works.

Get rid of inventory: Sometimes you need to run a sales program just to free up your old inventory. Maybe, you need space for new items, upgrading a product line or focusing on selling better products. Contrary to increasing sales, the profit margin here doesn't matter. The problem is how to quickly get rid of stagnant products.
6 Models of Discount Strategies for Small Businesses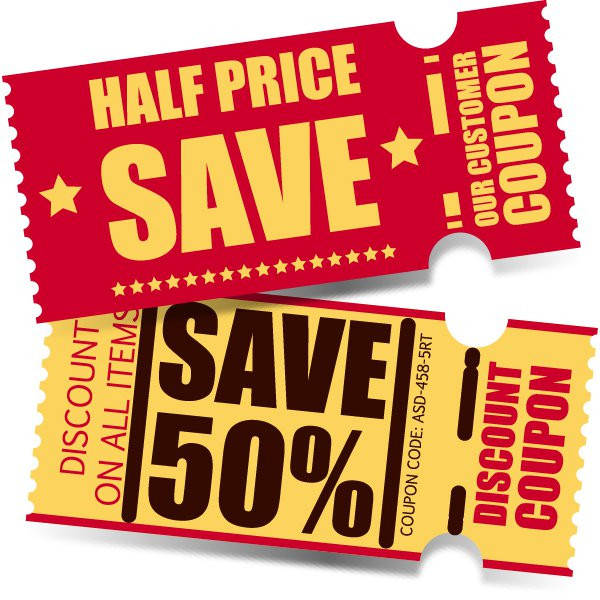 Once you have set a goal for your promotion, choose a discount model that greatly interacts with the goal. Below are some common approaches to reducing prices smartly. Remember you will not have to choose a single discount model at a time. You can use multiple discount types for the same promotion.
1. Bulk Discount
For bulk discounts, rather than lowering the price of a single product, you can reduce the price for a group of products when purchased together.
Package products have several benefits:
Package sales help increase the number of sold products: Since you sell a few items within a single order, more items are sold with less cost per order. If you are considering increasing revenue and sold products regardless of profit margins, package sales are a good choice.

Sell ​​popular and unpopular products together: These packages also allow you to sell less popular products with more powerful products. You can leverage your best-selling products by enticing customers to buy it along with other items with a bulk discount, prompting them to make their purchase.

Customers want to try other products: One of your products may be more widely available than others. If your other products have the same or better quality than your favorite ones, encourage these customers to try them by selling them in packages. You will need to measure the sales of these less common items, to see if they increase after the sale.
However, when planning a bulk discount, you need to thoroughly research which products will work together. If the products are not related, consumers may consider these packages as a seller's trick.
2. Prepaid Discount
You can also offer a small discount for customers who can prepay for your product or service.
Prepaying can help build cash flow since customers are encouraged to pay earlier. This means that you can use these prepayments to buy more storage, more inventory (maybe during a sale), or make more investments. However, prepayment will not work for all business models. Only products or services that require periodic payments can benefit from this.
If your business type can work with prepayments, find out if you can offer a discount or not. Can your target customers afford to pay a large sum of money, most likely via a credit card? Do they make advance payments for other similar products or services? If you find that your customers are willing to pay for a discounted sum rather than cash payments, have a plan on how you can reinvest the increased cash flow in the smartest way.
3. Discount on Quantity
With this strategy, your customers end up paying less for each item, as long as they buy a larger number of items.
When you are enticing customers to buy more products for each order, quantity discount is a good option.
4. Seasonal Discount
Launching promotions and coupons in events tend to occur around a particular day or season repeatedly. This includes discounts during holidays, such as New Year's, Valentine's Day, Internation Women's Day and many more. Also, you can offer discounts during broader holidays, such as Black Friday and Cyber ​​Monday.
During holidays or special discounts, most people tend to stay in a "buying mindset". Your business may have a part in the flow of consumers if you offer discounts during these times. Seasonal discounts can also help businesses sprout up off-season inventory (for example, a sharp drop in winter clothing during the summer.)
5. Buy One Get One Free
Sometimes, price reductions are not enough to get more customers. Yet if you bring something for free, more leads will pay attention to your site. According to a study published in the Journal of Marketing, most shoppers prefer free gifts to discounts. Mostly because they find it difficult to calculate the percentage reduction, while "free" is always understandable. This also reflects the shopping habit. In a separate survey, 93% of consumers revealed they would use the "buy one, get one free" promotion.
Conclusion
In brief, above are some useful tips for small business to launch their promotions reasonably. Hopefully you can comprehend and implement them.
Saving Tip
Trending Searches