How To Have A Safe Picnic On Patriotic Day During The Pandemic
Introduction
Patriots' Day is an important day for the people of the US as on this day; they hold observances for the people who died during the 9/11 attacks as well as the brave men of the earlier periods who fought battles. Battle reenactments and sporting events such as The Boston Marathon and The Boston Red Sox take place annually for this day. Tours of various historical sites such as North End and The Freedom Trail are also conducted.
But, because of the COVID-19 pandemic, all of these activities came to a standstill, and people couldn't enjoy the festivities properly. The Boston Marathon of 2020 got canceled, and that of 2021 has been rescheduled for October 11.
Now, as the effects of COVID-19 have slowly started to wane in the US, people are starting to enjoy the festivities of Patriots' Day.
In this article, we will be looking at how you can safely enjoy Patriots' Day during this Pandemic.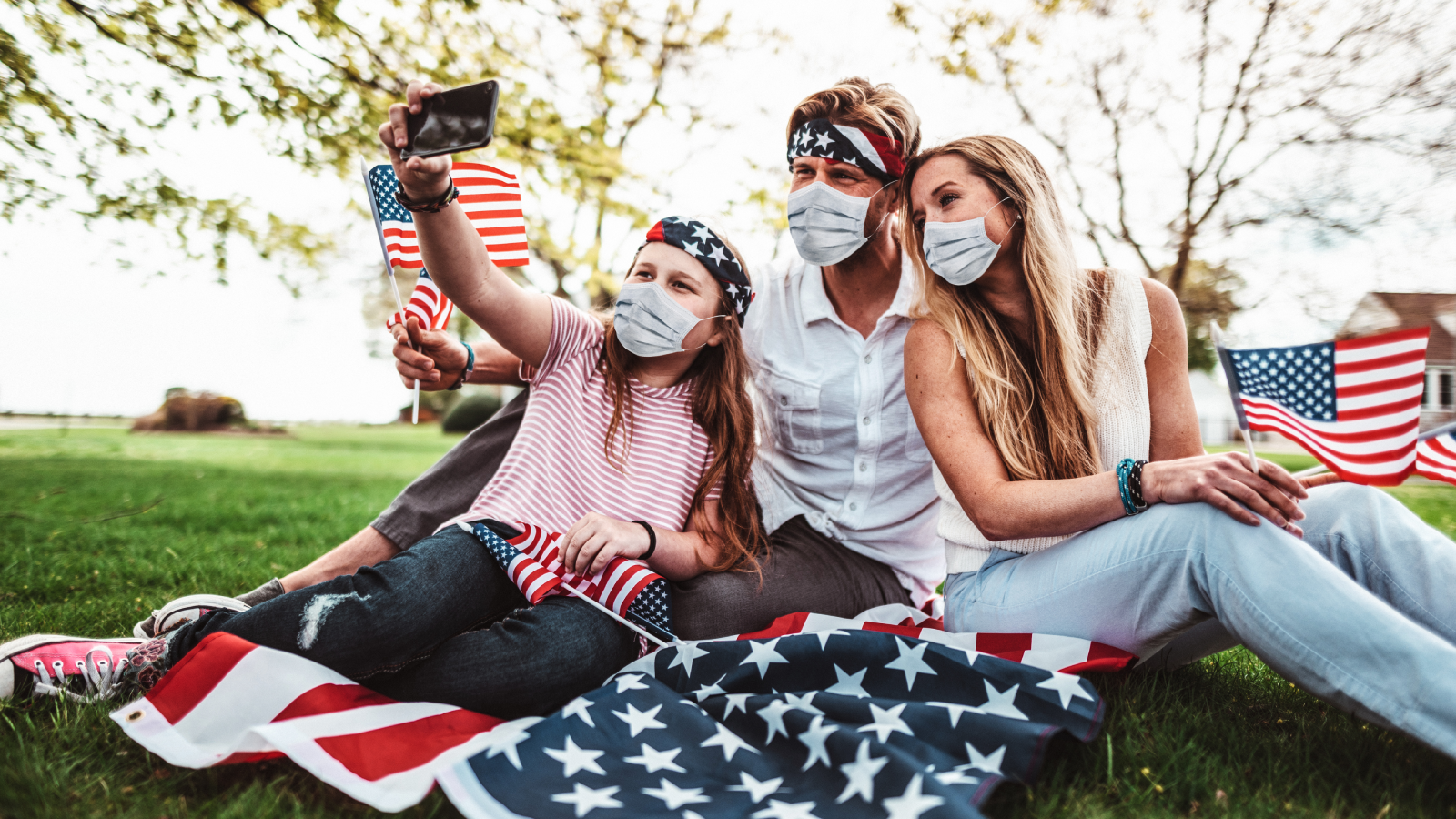 Some Ways in which you can enjoy Patriots' Day
Although no large-scale festivities could take place during this day this year as well, people can still enjoy it nevertheless by engaging in other fun activities such as the following-
Walk the Esplanade
With everyone locked up in their homes and straining their eyes in front of screens, it's high time that people go out and enjoy themselves on the Esplanade that extends up to the BU beach. Students and families can certainly enjoy some quality time with each other amidst the greenery of the Esplanade.
Picnic at the Boston Common
You can have your perfect picnic at the Boston Common with your family, and you needn't worry about contracting COVID as the park is huge and there's enough space for everyone to stay apart from each other. But if you want to protect yourself from COVID, then you must wear your masks, use hand sanitizers from time to time and practice social distancing. Do not allow kids to touch dirty or public spaces as they can easily cause infection. Do not buy food from eateries as these places are usually cramped with people and can become places of spreading COVID to a large number of people. Bring your home-cooked meal and enjoy it on your picnic.
Check out Coolidge Corner
If you want to shop, then look no further. Coolidge Corner has plenty of local shops that sell everything from records to books to ice cream. It has shops to cater to everyone's needs and tastes.
Walk the Freedom Trail
If you're a fan of history, then taking a walk on The Freedom Trail is a must on Patriots' Day. You will get a lot of information about the city, and this tour takes tourists to the best parts of Boston.
Explore the North End
This is another historical site in Boston that should be on your list for Patriots' Day. It has got historical sites, cobbled streets, and amazing food. You can even support some local businesses by buying stuff from them as they have been hit badly by this pandemic.
Visit Newbury Street
This street is lined with a lot of eateries and fancy shops. You needn't buy anything here as with Copley Square and Prudential Center round the corner; there's a lot that can be done in this area.
Get a Takeout with Friends
If you're interested in spending your time at home, then there's always the option of takeouts. Grab some takeaway from your area with friends and enjoy Patriots' Day at home.
Attend a Virtual Event
You can attend virtual events on Patriots' Day. You can watch the live stream of Lantern Lighting of Old North Church. Or you can attend the virtual tours of Concord Museum as well.
Take a Bike Ride around the City
Taking a bike around the city will certainly clear up your mind, and you'll be able to enjoy nature as well. It will be a really fun activity for you and your loved ones.
Visit the Seaport District
And lastly, you can always check out the harbor. Plus, the tasty seafood is sure to lift your spirits amid the pandemic.
Conclusion
So, these are some of the activities that you can do to have a safe and healthy Patriots' Day. So, make the most of this time and enjoy yourself.
Sponsor
Finally, we would like to introduce a new website called couponxoo.com, a growing website that gives huge savings when shopping from the website. You will have a wide variety of coupons to choose from a range of companies. The discounts start from 20% up to click on the link of the website 70%- 80%. You can check out the various coupons just by simply couponxoo.com. This website is easy to use, and you can avail different coupons on different days of the week. The website offers amazing deals every day. So, you should check out this website if you want to save huge amounts of money. They regularly update their coupons and deals on the website.
Saving Tip
Trending Searches