How to Host The Ultimate 4th of July Party for Less
There are so many things to love about July 4th. Summer barbecues, backyard parties, and the best festive food around. The 4th of July is an excellent opportunity to celebrate and honor the history of the United States. Now, it's time to pull out all the stops and get ready for the 4th of July, that the founding fathers will be proud of it. Here are some creative ways to add some flavor and fun to your celebration.
Good Food:
Take a stroll through classic appetizers, snacks, and cocktails. For a fun boozy drink, try the red, white, and blue sangria (below) with fresh fruit. All you need is a star-shaped cookie cutter, white wine, watermelon, pineapple, and blueberries.
Decoration + DIY Crafts:
What is a good party without some decorations? We have fun and easy DIY projects that will add some American ransom to your party.
Ombre Party Linn:
For patriotic tableware, buy cream-colored placemats and dye them in red fabric to make fun of Umbri table linen.
Entertainment + Games:
Throwing away a party all day means having a full schedule of fun. Here are some ideas that you can try when you run out of tasty food and satisfy your hungry stomach. Buy a bubble stick and make homemade bubble soap. Backyard games are also fun for both adults and children.
Interfering with Things:
Want to impress your guests? Add one of the latest cheese options: "Super goat cheese like ashed goat cheese, montboisier, and 36-month-old komate. Cantel from the Auvergne region in central France is my current go-to. Bright cheese, citrus, and Great for summer picnics.
Charles Duke's Cheese Tray Hints Mix it Up:
"Include different textures, colors, and types of milk," says Duke. Always start with light cheese and '12 times' and keep the pin clockwise. Conclude with the most vital thing that is usually blue cheese.
"We recommend three to five cheeses. Mix different types, colors, and textures of milk. Ideally, you want a hard cheese, a soft cheese, a goat, and a blue color. Soft baked cheese, such as brown or came berry.
Bleu D Auvergne, a creamy cow's milk, is delicious, and for those who are satisfied with the thought of blue cheese, keep a drop of honey in place for review. Cheese: To add comté or color, keep a pitcher of Monolete.
Let the Cheese Breathe:
"To enjoy the flavors and aromas of a good cheese, you want to take it out of the fridge an hour before serving it. Will be encouraged. " I got his suggestion to pair a bright blue cheese with a honey doll which is particularly revealing.
I was already a big fan of honey paired with goat cheese, but I found it to be just as suitable for a fast-paced Rockfort. "A lot of people claim they don't like blue cheese because they find it too strong," notes Duke. "While this may be for some people, good cow's milk is blue, creamy, and light.
Think Beyond the Baguette:
"There are a lot of options when it comes to bread and crackers in the market. Be brave and try bread with nuts or dying fruits. He said you want to polish the cheese, so if you choose tasty crackers. When they do, they make sure that they complement the cheese.
Serving your cheese with edible flowers is also beautiful, or you can offer some things on fresh or dried fruit pieces. Fresh in summer, fresh in autumn. Offer something for watermelon or cucumber for pickles or green apples.
Backyard Games: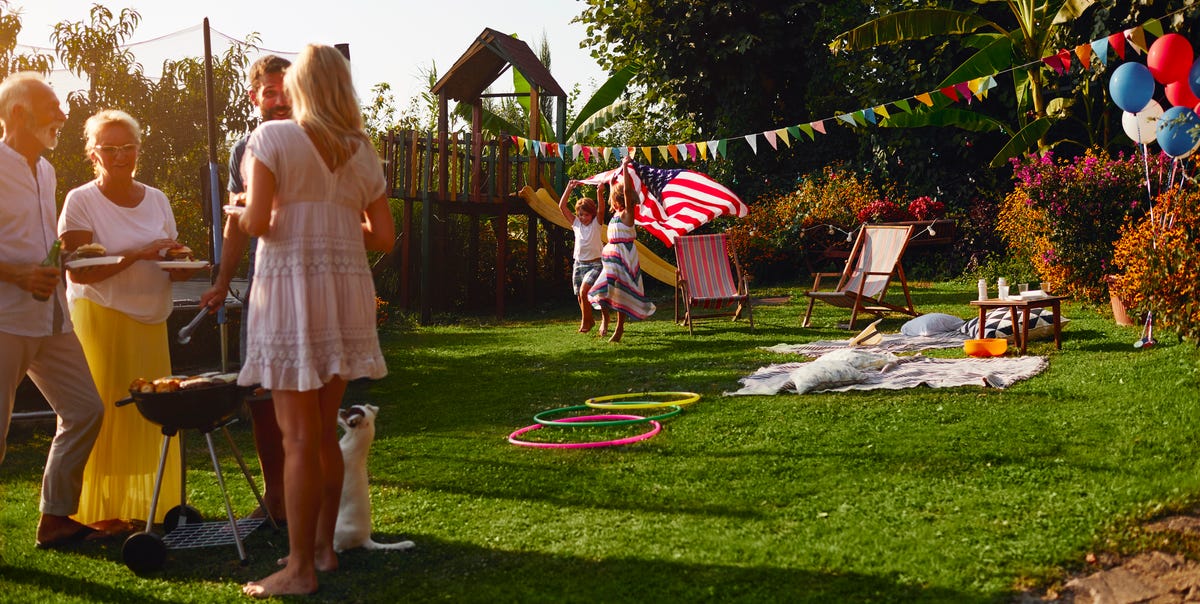 July 4th parties also mean going out at night to see the fireworks. For some fun entertainment, set up a 'Movers Station' and roast until the light show makes its marshmallows! I eliminated many things from my diet for health reasons or a plan to reduce this moment. But a non-negotiable cheese.
A beloved delight, cheese is the ultimate comfort food and joy. I love them all: a sharp English double cluster, salty, buttery St. Andre, a goofy berry. And I'm not wrong: string cheese is a favorite snack, and it hasn't escaped my notice that there are some great favorites. But plain first American cheese. Stinky, gossipy, pedestrian, locked in a wax mill or plastic, I love them all.
Conclusion:
Naturally, out of all the exciting holidays on the calendar right now, June 4th was National Cheese Day. I didn't get a chance to celebrate, especially when it came to some cheese tray hints from CNIEL's Managing Director. Came up with French Dairy Board, Charles Duke.
For the recent gathering, I put some of Doki's gestures on my cheese tray, including Rockfort, Amantel, Relat DC, and Cantel (one of the oldest Chinese cheeses from Gauls). I bought some preserved stock of figs, honey, good grapes at a local canning emporium preservation place and added some French mini toasts, pepper crackers, and rosemary and raisin crackers.
Saving Tip
Trending Searches