How to Save Money on Cable?
Watching TV, browsing the internet, and communicating with friends and family on the phone are all major activities in everyone's lives. However, the money you spend on these services can make your household budget hurt. So, it is a good idea to reduce what you are paying to have an efficient financial plan.
Everyone wants to save money on their monthly bills and avoid excessive sacrifices, which is not always straightforward. Definitely, there will be times when you need to accept some cuts if you want to make some savings. When it comes to your cable bill, it is truly normal to want to save money.
You can save on your average monthly spending each month by bundling services together, searching inexpensive internet and TV plans, and by changing how you surf the web and watch television. In this article, we will discuss some tips on how to cut your cable bill, which will help you save money on necessary services.
Cut Back Your Services: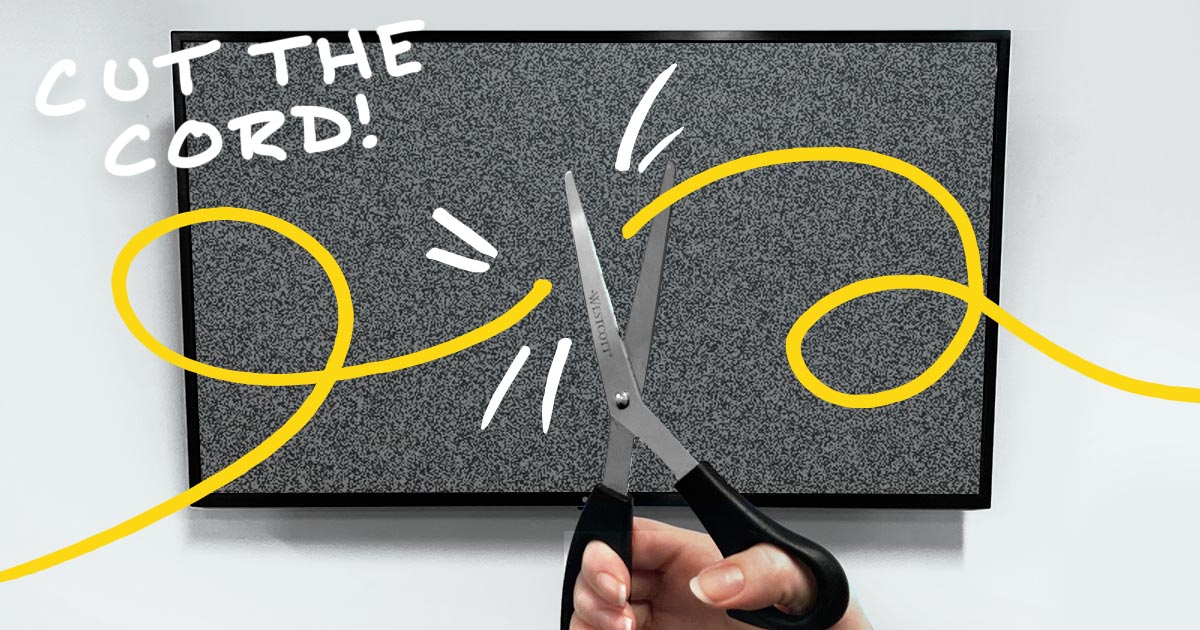 Cutting down some extra channels will provide you access to more TV than most of us can reasonably watch. If you don't mind commercials when you are casually watching, you can cut out DVR service, especially if you also subscribe to an online streaming service. Consider minimizing your bandwidth.
If you only use the internet for Facebook, email, and Pinterest, you may be able to cut back on some of the speed without even noticing it. Many WiFi services are very fast for home use, and you don't need to have the very expensive option.
Switch Providers:
Always remember, to save money on your cable bill, you don't need to stick with the same provider you are using now. There are likely to be several instances in which the only way to save is to switch.
Cable providers are famous for using promotional pricing, which are pricing plans that look great when you sign up, are shape to increase with time. This is why there is always an asterisk next to the price listed for the specific plan.
Basically, the promotional price lasts for a year, although sometimes it goes for two, and then after that, you can expect to pay a solid 20% to 30% more for the same service. Regrettably, it is unlikely you will obtain this price back since it's reserved for new customers. Cable companies will argue that the higher price is the real cost of the service and that the promotional price is just a special deal for signing up, but this is very much completely false. When negotiating for a better price, you can try to obtain this promotional price back.
As a result, the best thing to do is to prepare you to switch providers. Shop around in your area for the best deals, call your provider and let them know you are switching, and if they can't match this price, put your money where your mouth is and make the change.
Bundle Cable and Internet:
With the help of this, you can get better discounts on your cost of cable. You can also get some useful coupons to get some special discounts on your cable fees.
Just don't get talked into bundling services you don't need, like a premium cable package when you only want local networks or blazing-fast internet service that you only use to watch Netflix. These may indeed be great deals for some users, but it doesn't mean that they are also great for you.
Share Services:
Some companies don't necessarily mind if you share passwords for services. Ideally, most guidelines say you should only share with members of your household, but they are pretty loose about what that needs. Of course, if you have concerns about sharing passwords for HBO Now or Netflix, you should abstain.
Go Mobile:
It is possible to save money on your television, internet, and phone bill by going strictly mobile. Smartphones and tablets with data plan already let you access the web, watch television shows and movies, and carry phone conversations through mobile minutes. With the help of 4G networks increasing very quickly, this option is becoming viable for more and more people. Obviously, most of us are accustomed to oversized flat screens, but the rest of us, who are constantly on the go, may be able to do with having our phone, the internet, and television on a single device.
Switch to Free TV:
This is also a great option for going "old school" and switching over to utilizing an antenna. You can get access to high-definition digital TV by clicking not over the air signals. Obviously, to do this, you will have to buy an antenna.
This option is just available to those who live in more densely populated areas where several channels are being broadcast from nearby. However, if you go this route, that you are making a solid investment, for once you have the antenna. Television will be free for your whole life.
Conclusion:
As you can see, you are not totally helpless to the cable companies. Yes, pricing is increasing, and yes, they are likely to do so for the foreseeable future. If you are willing to accept some change, make a decision for yourself.
Saving Tip
Trending Searches