Money-Saving Tips on Groceries
Grocery is what everyone consumes daily, especially mothers who always have to make a practical grocery list every day for their family.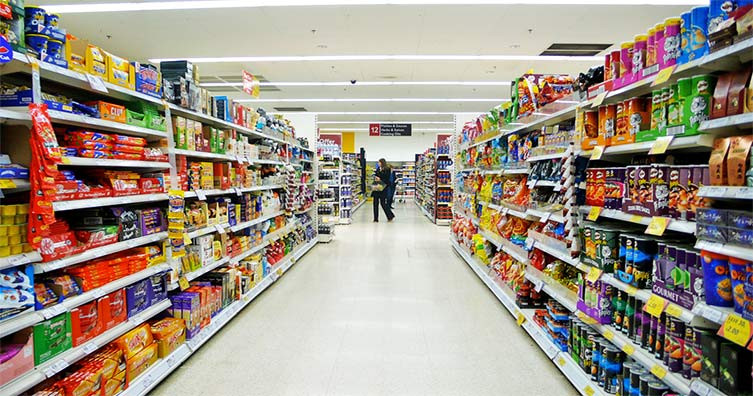 One of the best ways first to save money on groceries or something else is by visualizing what you are saving for. If you need motivation, set saving targets along with a timeline to make it easier to save. Supposing that you want to buy a house in three years with a 20 percent down payment, then now you have a goal and know what you will need to save each month to achieve your goal. By saving on groceries, your goal is more easily achieved and you and your close can enjoy earlier. There are numerous, simple ways that anyone can save money on groceries, but here are are some effective tips applied to save money on groceries we recommend for your reference.
1. Set up your budget
Before you shop, set up a monthly budget. How do you know what to spend on your grocery line? Let's look back over last month's expenses. What did you spend and how much each kind of item?
For example, if your budget is $ 400 (average budget) for a month or four weeks, that gives you around $100 a week to spend. The more specific the number is, the more easily you can achieve your financial goal.
And some weeks you'll overspend or understand which is unavoidable because of incidents when you have to pay for something necessary but it's about balancing out and staying at, or under, budget by the end of the month.
2. Don't buy excessively what you need
Absolutely everyone loves coupons. However, if you get embroiled into purchasing what you don't really need, did you really get a deal at all? Buying something just because it's on sale is a good example of this case. If it wasn't in your planned grocery list, then you still spent more money than you were intending to.
Sometimes, that some item is priced two for $10, four for $20 doesn't mean you have to buy that many items. You still get the same discounted price if you buy just one. Therefore, just think twice before you decide to purchase them whether it is really worth buying in bulk.
3. Round up the price
This trick kind of lies on yourself but it's a fun little and effective trick for how to save money on groceries after all. While you're walking around with your calculator or by mental calculating, just round up each item's price. The $1. 89 product becomes $2, that $5.75 item becomes $6, and so on.
If you do this for everything you put into your cart, you'll still know roughly how much you've been spending, but you'll be really surprised when you're at the checkout and come in under budget every time.
4. Use all purchased items before buying more
A major of people usually keep stocking up more and more after each shopping even when there is still food left in your refrigerator at the dark corner or usable leftover.
Challenge yourself to look through your pantry (or fridge) and find out what kind of meals you can throw together with the ingredients you already have. Whether it's necessary for you to have to stock up on more groceries when there are perfectly good chicken thighs shoved in the back of your freezer and a couple of unopened cans of black beans and salsa on your shelves?
Therefore, if you really want to make some savings on groceries, it's essential to make use of what you have left on your kitchen drawer. Also, it's not only about saving but wasting as well.
5. Think twice before you bulk up
Buying in bulk is great when it almost saves you money, more or less. Don't assume that the big bulk buys at the discount stores are automatically the cheaper option. When you are grocery shopping on a budget, be sure to stop and compare the price per unit or ounce for the item you're buying.
As tempting as it is to stock up, don't buy more than you really need (like section 2), especially when it comes to perishable items. Buying bulk cereal might be a great investment for a family of four, but if it's just you and your spouse, that a big number of some items which is perishable or degradable is a waste for a long run.
6. Say NO to credit card
The best and certain way to be sure that you'll end up with a lower grocery bill is to stick to the budget and pay with cash. When you go to the grocery store with cash in hand, you know exactly how much you can spend because once the cash runs out, that's it. Moreover, the feeling when you pay by cash is a little different from when you pay by credit card that you really "lost" some money or just spend money on something and that means you have to find some ways to stop losing it.
In addition, it'll help you prioritize the meat-and-vegetable necessities rather than the ice-cream-and-cookie impulse buys. Those little extras are okay if you plan for them.
If you still find that you're eating like a king or queen at the beginning of the month and then like a homeless guy at the end, take out cash for groceries every week instead of once a month. That way, you'll have a better picture of how much you can actually afford to spend each week.
7. Coupon Codes
Last but not least, coupon codes help you save a large amount of money if you know how it works and how to get the latest coupon codes and best deals offered by your favourite grocery stores. Easily by accessing user-friendly CouponXoo website, in the search section seen on the upper right corner, you just need to type the name of your store with the word "coupon" afterwards then there you see a lot of coupon codes which we listed and update daily from the owner. However, it's necessary for you to know that it can also be grabbed by other users, therefore, you should be quick or you can follow the instruction on the website to receive the latest notification of coupon codes.
Saving Tip
Trending Searches