Promo code and digital coupon statistics for 2020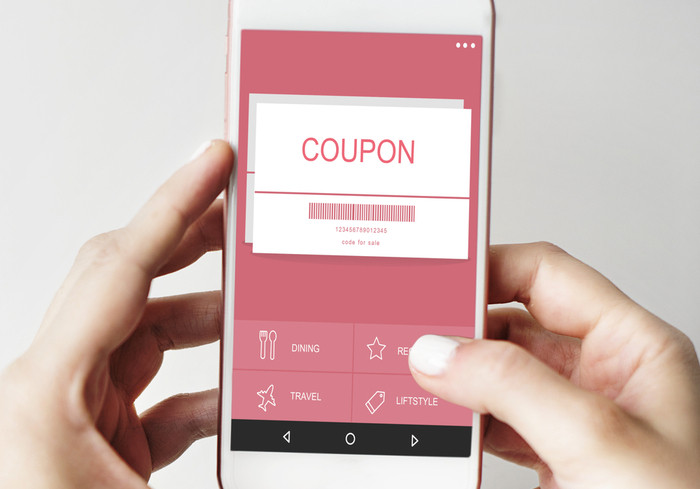 Digital coupons are getting more and more popular in recent years. With coupons and discount vouchers usually available through direct mail, newspaper supplements or special publications, brick-and-mortar retailers and grocery chains have now also moved on to producing digital coupons that allow customers access through their various online devices. Online retailers also regularly give coupons and special offers which are usually called promotional codes, discount codes or special vouchers that frequently include free shipping or a percentage or specific dollar discount. According to researches, until June 2019, there is 60 percent of online shoppers look for digital coupons before purchasing anything.
In this article, I will provide you every information you need to know about promo codes and digital coupons and how they bring benefits to consumers and your company.
Whether you are thinking of starting with digital coupons or getting to know more about the industry, these 2020 promo code statistics can help you understand everything you need.
Over $40 billion coupons redemption by 2025
Clipping coupons is rapidly becoming an old thing with the popularity of digital coupons. Actually, e-coupons have significantly changed the way people shop. The industry of digital coupons is really changing the game. There is a prediction that between 2017 and 2022, digital coupon redemption will grow over $40 billion with over 50 percent growth by 2025. It shows a huge transformation with digital coupon redemption raising over 90 percent in just three years.
Over 50 percent of customers prefer only digital deals
Another interesting statistic is that couponing is becoming even more of a regular activity as coupons online are getting more popular. 55 percent of consumers admit that they spend more than 2 hours per week looking for deals. That same pattern is witnessed in the millennial demographic. The next generation is going to spend a lot of time finding deals and coupons so if you want to compete with other companies, you must focus on this.
Over 70 percent of consumers follow brands to seek deals
According to a study, over 70 percent of consumers say that they follow brands just to see if they offer any discount or deals. This means when you offer coupons to customers, digital coupons promote brand awareness and keep your company on top priority for customers. This way customers will remember your company when they want to go shopping and they will keep coming back anytime they need new products.
Over 90 percent of consumers join a loyalty program for discounts
Customers will tend to choose you if they get great savings from your company. To make people join your loyalty program, use digital coupons to attract customers to keep coming back to you. Not only will this help you to keep the customers you already have but it may even help you earn some new customers when others recommended your service.
50 percent of customers consume faster than normal with digital coupons
With all the statics above you can see that coupons have plenty of benefits but does that mean we can increase revenue due to digital coupons?
Statistics show that coupons and deals have a strong effect on consumer shopping behavior. In detail, 50% of customers tend to consume faster than normal, and 25% more likely to buy more than they plan.
53% of customers want all coupons to be digital
It's obvious that digital coupons is much more convenient. It makes it easier for customers to purchase what they need using coupons, which leads to an increase in revenue of your company.
By 2022, mobile will account for 80% of coupons redemption
A study predicts that mobile will account for nearly 80% of all coupon redemptions by 2022. It showed the importance of targeted channels, in particular, SMS. Lauren Foye explained: "SMS remains a vital channel in reaching consumers, whereby a phone number acts as a unique ID in delivering one-time offers. Consumers are more receptive to personalized offers delivered via this channel, being protected by stringent regulation in Western markets which prevents high volumes of spam, compared to arguably less customer-minded channels such as email."
More than 25 million Americans use couponing apps to save money each month
Mobile coupons are getting more and more popular lately so it's not surprising that they will continue to grow in the next few years, this makes sense, given the ballooning mobile adoption rates we've seen in recent years, and the increased focus on mobile marketing, commerce, and search. Statistics on e-coupons show that the number of people who redeem coupon codes on their mobile phone will constantly increase and that people love digital coupons more than ever.
The future of digital coupons
It's clear that digital coupons are transforming the coupon industry. If you want to promote your website, drive more traffic, earn more leads and improve customer's shopping experience, promo codes and digital coupons are how you do it. This is an amazing way to keep loyal customers and attract new ones. Digital coupons will be one of the most popular e-commerce marketing tactics of 2020.
Saving Tip
Trending Searches