Special holiday deals & offers on glasses and sunglasses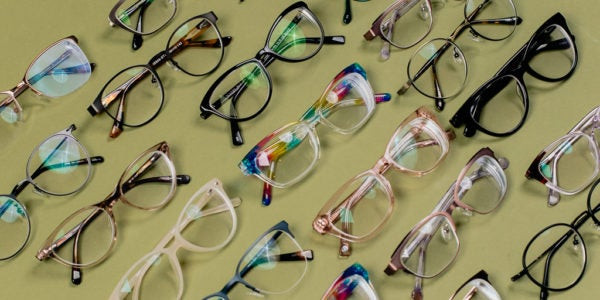 Christmas is just around the corner and we already have an eye out for discounts on our favourite brands and stores. Of course we won't shop just for ourselves. We all must have some Christmas presents to buy.Â
Buying gifts for the holiday season can be confusing. We try not to be predictable but end up buying the same boring presents every year. This year especially calls for some amazing, thoughtful gifts. Let us make it easy for you. How about a cool pair of designer sunglasses?
No, we are not kidding. Eyewear can be a great gift for anyone. You can give them to your girlfriend, your mother, or your coworker in the office secret santa game. With the right gift, you can make their festival more fun.Â
Sunglasses are an evergreen fashion piece. There is not a specific season for them and giving someone a gift that they can use all year round will make them appreciate your efforts.Â
So what are you waiting for? Get the best deals on glasses and sunglasses from the top players in the eyewear industry and save big this holiday season. Why buy expensive gifts when you can give something that is just as useful and affordable as it can get?
Some companies are offering the best Christmas discounts on glasses, for example, Specscart is giving upto 70% off on their designer eyewear. Â
If you are convinced and have made up your mind to go for sunglasses for this year's Christmas gift, we've got some tips for you.
Things to keep in mind when buying online
Shopping for glasses online can be quite tricky, even more so when you are buying them for someone else. Knowing what you want from a product can help you make the right purchase. These are the things to keep in mind before you buy a pair of glasses or sunglasses online:
Durability
Low-quality glasses are more prone to breaking and scratches. Look for online retailers that offer durable good-quality durable frames with fine lens coatings. See if they offer add-ons for glasses for people with different lifestyles. Look for companies that sell glasses with anti-glare, UV protection, and scratch resistant lenses. Â
Variety
We all love it when we have different options to choose from. When you look for sunglasses online, do not only look for quality but also the different designs and colouring options they have for each frame. Depending on your lifestyle and your preferences, buy from a retailer that has a frame for your every need.
Try-before-you-buy
When you buy accessories online, you don't know how they are going to look on you. Some companies understand this concern of customers. While many online stores have virtual try-on technology that lets you see how a frame is going to look on your face, some companies have taken it a step further by providing glasses for free home-trials.
Delivery time
Want to know if a company thinks about its customers? Just watch how long they take to get goods delivered to your home. Also, see if they charge for shipping. When choosing an online store, it is important that you pay close attention to shipping and delivery time. No matter where you want to get your next pair of glasses from, check closely to know what each retailer offers to make the best purchase.
Return policies
What if you are not happy with your order? What if you have changed your mind and want to buy a different frame? Make sure you read the return policies before you place an order. Also, check out if they've the free returns option, and for how many days.Â
Gear up this holiday season and buy some fashion glasses for your loved ones. Give up those boring gift ideas and surprise your friends and family with some cool frames by the best designers.Â
Gift your loved ones a splendid pair of fashionable glasses and see their faces light up with joy as they open up their Christmas present. Hurry up! Get your hands on these amazing glasses before they go out of stock.
Saving Tip
Trending Searches