The Best Time To Go Grocery Shopping For Thanksgiving
As long-awaited and a joyous occasion the holiday season is, it is also very nerve-wracking and stressful. Meals to prepare, people to host house to clean. It can put a lot of pressure on both you and your wallet. And if in times like these, when the one thing that can make or break your Thanksgiving meal, grocery shopping, doesn't go as planned, it can put a damper on the rest of the day. So, to ensure that this does not happen, here are a few tips to go grocery shopping during the holiday season and come back home satisfied.
The pandemic is not yet over. It is still there, and people know it. The festive season can take a hit because of it, but safety should be our number one priority. Grocery stores can be pretty packed, so it becomes necessary to be aware of the right times to go in and shop.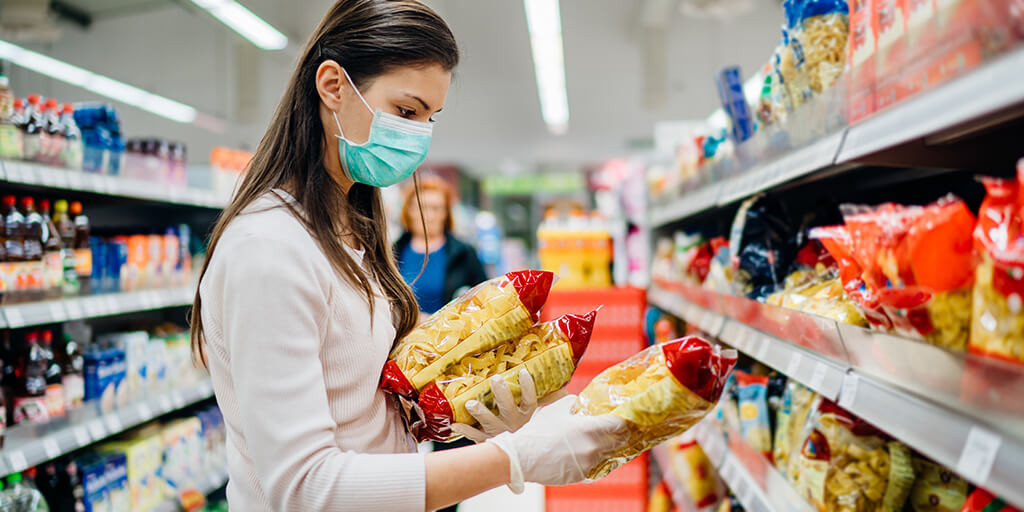 Best days to shop:
Saturday afternoons before thanksgiving are said to be the busiest times in grocery stores, so avoid going to shop during that time. Monday before Thanksgiving seems like a good option. It is still early, and most people are at their jobs, working, so take this responsibility and avoid crowds while shopping for the best ingredients. Tuesday and Wednesday before the fateful Friday will be busy as well because many people will be shopping last minute, and many grocery stores might close on thanksgiving, so confirm with your nearest store before leaving any shopping for the last minute.
You can always check the busyness of grocery stores around you on google maps to see if it is safe to go in and if it is too crowded, you can always change locations to shop before it's too late.
In case you are planning to dine out on Thanksgiving, it's better to get a reservation at the place of your choice. It is best to be prepared than run out of luck and eat a plain meal.
Shop on weekday mornings and afternoons or weekend evenings as these seem to be the least busy times of the week. People tend to shop on weekday evenings and weekend afternoons, so steer clear of grocery stores during those times.
Be Prepared:
Make a grocery list beforehand so that you don't have to stay at the store for a long time. Also, avoid going in groups so that you can go in and get out fast. Wear your mask at all times and keep your distance from people. Wash and sanitize your shopping and yourself the moment you get home to enjoy a safe and covid free thanksgiving.
Many grocery stores offer special services during the holiday season where you can reserve your groceries without going to the store physically to shop for them. Check to see if the store nearest to you offers this service and choose an off time, like weekday afternoon, to pick up your shopping.
Stock up on coupons and promo codes beforehand and check to see if any deals or discounts are available in the grocery stores near you. You can visit Couponxoo.com to get amazing coupons, discounts, and promo codes to help you get the best ingredients and save money at the same time.
If you are supporting local businesses and ordering food instead of making it, it's best to make reservations a few days before the holiday week so that you can get good quality food and on time.
Make sure to buy the small ingredients beforehand. Stock up your pantry with canned goods, stuff with a long shelf life before Thanksgiving week so that you don't pull someone's hair out in a grocery store over the last bag of flour or the last bottle of corn syrup. Also, make sure to get the big stuff as early as possible as well. Popular items start to vanish as soon as the holiday season starts, so stock up beforehand. That way, you will ensure quality in your goods and will only have to go back for odds and ends later.
Weather Check:
Check if the weather is clear on any day and avoid going to the store on those days. Make long trips to the store when it's raining or when the weather is anything but clear. It is said that gloomy weather keeps people away from the outdoors, so pick a day when it is bad weather and shop to your fill.
Shop on weekday mornings and afternoons or weekend evenings as these seem to be the least busy times of the week. People tend to shop on weekday evenings and weekend afternoons, so steer clear of grocery stores during those times.
Always add a few extra cans or packs of ingredients to your shopping list. You never know when you will run out, and you might not find any left when you go back at the last minute.
Always keep coupons and promo codes on you! Stressing this enough is important because the holiday season can be hard on your wallet. Too much money goes out if you shop at places that offer no deals or discounts. Look out for sales and discounts and use as many coupons and promo codes as you can find. Visit couponxoo.com to get the best discounts and promo codes. It is a growing business, expanding its reach to make shopping a money-saving venture. Its developing algorithms can help you search for the best coupons and deals and learn tips to save money, especially during the taxing holiday season. It is always recruiting more personnel to develop and bring to you the busiest shopping experience ever.
Skip grocery stores if possible. If there are any ingredients you can buy at the nearest gas station or even pharmacy, go there instead of grocery stores. It will help you save time and money that you would have instead spent on overpriced items and wandering through isles.
In the end, thanksgiving is about being with your family and being thankful for all the good things that happened to you and all the bad things that taught you valuable life lessons. So, above all, be safe, be happy and be thankful.
Happy Thanksgiving.
Saving Tip
Trending Searches