The Complete Guide to Instagram Reels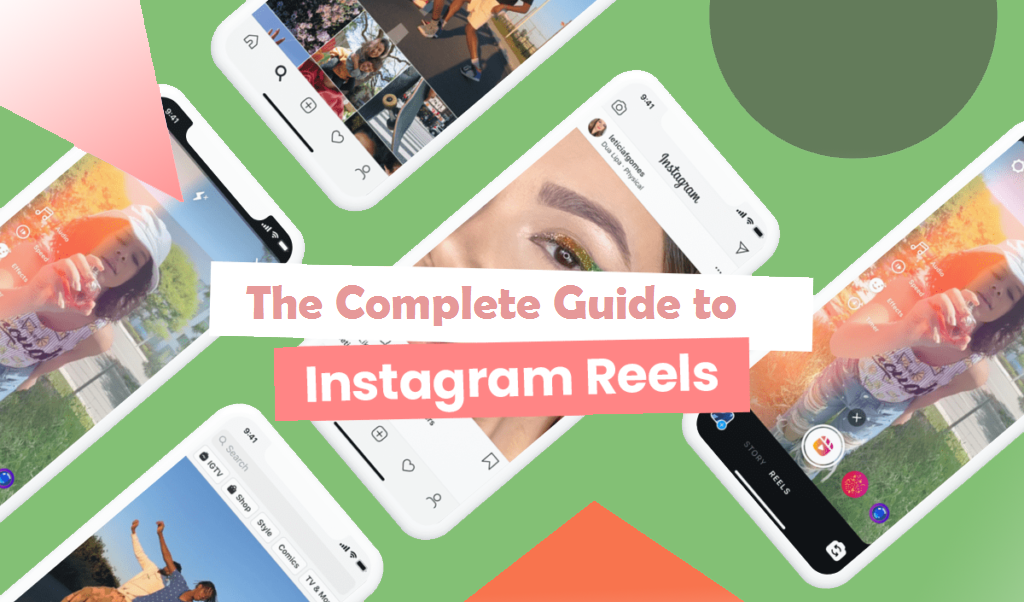 Instagram is now planning to takeover TikTok, just like it surpassed Snapchat with Instagram stories. This social media network is snowballing by introducing new updates. It has recently launched Instagram reels that allow you to make short videos so that you can spice up your content and improve your marketing strategies.
In this guide, we are going to tell you what Instagram reels is and how to use them. This feature can help you get more followers organically. Many people try to find how to buy Instagram Followers to increase their followers fast and get instant exposure.
What is Instagram Reels?
Just like TikTok, Instagram reels allow you to create a short 15-second video with sounds, texts, stickers, and special effects. It is a creative tool that helps you to produce exciting and fun videos from your Instagram stories. You can share them with your Instagram followers on your feeds, stories, and reels tab.
This latest video feature by Instagram is available in US, UK, and 50 different countries. You will be able to see famous and trending Instagram reels in the reels tab. As you scroll down, you will see featured reels not only from the accounts you follow but also from different Instagram users. The insights for Instagram reels are still in development.
Using Instagram Reels
Now let's discuss how to use Instagram reels.
#1 How to access Instagram Reels?
First of all, you need to download the latest version or update the Instagram app using your smartphone.
Then, open the Instagram app and click on the small camera icon on the top-left corner of your screen. You can see all the camera modes from where you can create stories, boomerangs, and do live videos. Once you've updated your app, you will also see the "reels" option there. Click on the reels option and create short fun videos.
#2 How to create Instagram Reels?
After you've found the reels icon, click on it to create videos. Tap on "audio" to select a sound from the library and use it in your videos. Choose the speed of your videos by clicking on the "speed" option. You can also set a timer, and a countdown will appear before you start recording your video. Tap on "effects" to add filters and special effects to your Instagram reels.
Hold the record button to record a video. You can even upload a video from your camera roll. After that, you can edit your reel, insert text, and add stickers to your videos. And that is how you can create an Instagram reel.
#3 How to share or post Instagram reels?
You can share your Instagram reels on your stories, or you can post it on your feed. You can even save that draft to post later.
If you want to post your Instagram reels, click on the arrow (>) at the bottom-right corner. After that, you will see two options "reels" and "stories" where you can share your reels. If you tap on "stories", then your reel will be uploaded on your Instagram stories. And if you click on "reels", then you will see your video on your profile. Write a captivating caption, adjust your cover and share your video.
#4 How to view Instagram Reels?
There are a few different ways to browse Instagram reels.
You can find videos in your feed with the reel icon.
You will be able to view reels on the explore page from different people. Click the videos with the reel icon right at the top of the explore page where you can scroll down and see other videos too.
Visit a person's Instagram profile where you will be able to see reels under the reel icon.
Discover reels by searching for a particular hashtag or audio.
It is super easy! Start sharing Instagram reels and spice up your Instagram profile.
Use Instagram Reels for Business
As Instagram is one of the most dynamic social media networks, Instagram reels can be a great way to interact with your audience, promote your business, and raise brand awareness. Start using Instagram reels for your business and take your marketing strategy to the next level.
Here's how you can use Instagram reels for your business.
#1 Create short ads
Instagram reels is an effective way to market your products or services in short videos. Create fun and engaging ads to get your audience more interested in your products or services. Make successful ads and grab the attention of your audience.
#2 Create interesting and educational videos
You can share useful and educational content within your niche for your viewers. For example, if you are a food blogger, then you can share informational stuff or interesting recipes like 'how to make fudge brownies' or 'how to make the perfect pizza dough'. If you own a fashion brand, then you can share styling and fashion tips. Your audience would love to learn new things via Instagram reels.
#3 Share teasers and behind the scenes
Share behind the scenes stuff to build a good relationship with your audience. Share your brand story, tell them about your daily life, and share snippets of everything you do. It will help you in developing trust and building a genuine relationship with your audience. You can even excite your viewers by sharing teasers of your upcoming shoot or new product.
#4 Reveal products
Instagram reels provide you with many opportunities to build a brand image and promote your business. Reels also appear on the explore page and people who don't follow you can also see your videos. So it is a great way to attract some attention by showing your products on Instagram reels. Create appealing and mesmerizing reels so that you can draw the attention of many people.
#5 Inform people about sales and discounts
Using Instagram reels to announce your sales and discount offers is a great way to inform your audience about it. Share alluring reels so that people can become more interested in purchasing during your sales. We also announce our discounts via Instagram reels. Our Current discount is 10% of on Buying 10000 Instagram Followers.
Instagram reels are super easy to manage. So get a move on! Start creating fantastic reels and reach higher audiences.
Saving Tip
Trending Searches