Tips For Seasonal Skin Care
Do you wonder whether your way of skin care is scientific or not? What is the best method to protect your skin against weather changes? Let's join us and save the following tips of seasonal skin care.
Summer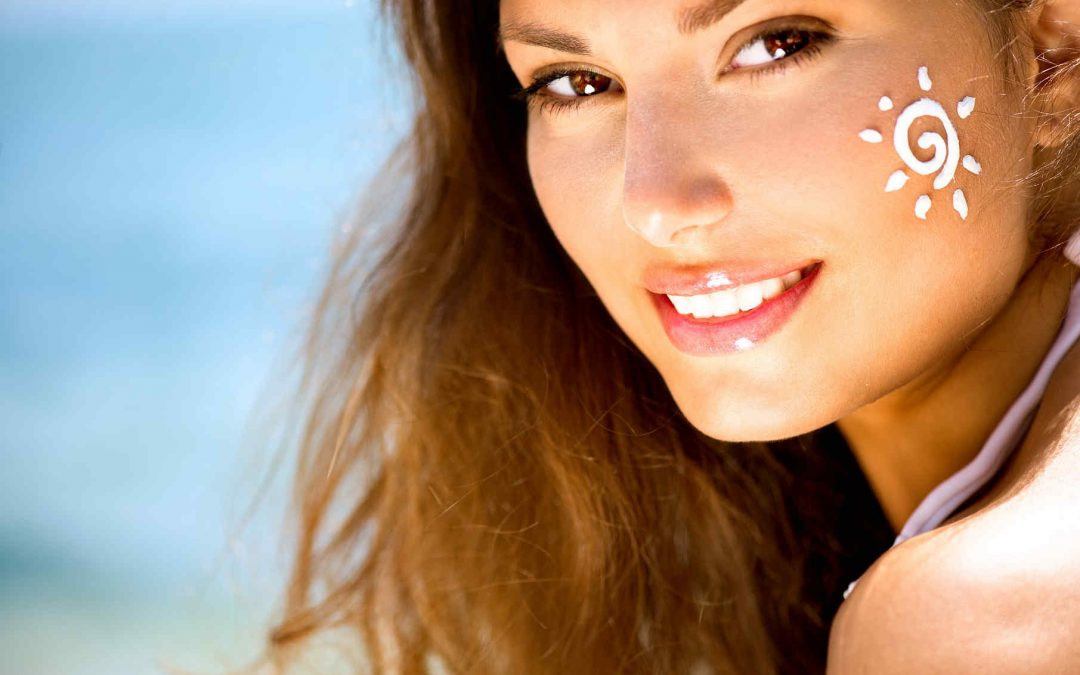 Keep Your Skin Clear
In summer, your skin will be more oily, which can block the pores. Therefore, it is essential for you to choose a skincare product that can help to remove sebum well.
However, you should not abuse those products. The best way is to clean your skin twice per day in order to avoid essential losing water or lacking moisture.
Balance Moisture
We all know that, cleaning your skin causes the loss of moisture balance. That using moisturizer is considered as the effective solution in the process of increasing your skin's moisture, especially for the scalp. Being provided water by moisturizer also helps to decrease oil production in the scalp.
Additionally, natural ingredient is also one of great choices to balance moisture. Strawberry, tomato or potato… contains a lot of good nutrients, helping your skin smooth and healthy as well as balancing the moisture.
Another simple way to maintain the moisture for your skin is to drink a lot of water. This helps to remove toxins from deep within to make your skin become smoother and healthier. So, in order to get the best effectiveness, you should drink from 1.5 - 2 liters of water daily.
Use Sunscreen
It is always better to take a tube of sunscreen with you and apply it every 2 - 3 hours. However, in order to avoid the feeling of "applying a mask", you should choose the type of sunscreen with "non greasy" or "sheer" to use.
Sunscreens come in two types, which are the one used for the face and one for the whole body. Sunscreen products used for body skin are often very oily. If you apply to the face, it will cause discomfort. Therefore, for facial skin, you should use a particular type. It is not only light, dry but also helps you more convenient for makeup.
Exfoliate Skin
The skin will regenerate every 14 days. With the age of 28 -30, the skin regeneration process will last 28 days. During this time, the old skin layer dries up while the dead skin cells cling. It is great to exfoliate twice a week to help remove the dirt in pores as well as dead cells. Thus, your skin will always be fresh and absorb better moisturizers.
Live Healthy And Rest
You should stay away smoking. Because this bad habit reduces the amount of oxygen, narrows the blood vessels, which causes the skin to lack oxygen and lose nutrients. Besides that, a sufficiently long sleep will greatly contribute to the improvement of the skin. Living an active life with healthy diet that is rich in fruits, vegetables will help have a youthful skin all year round.
Winter

In addition to the tips of skincare applied in the summer, the girls also need to note the following additional ones:
Add More Moisture And Water
It is obvious that the step of moisturizing is always essential for all season. However, you should offer a more intensive care in the winter. It is very important to supplement moisturizer so that your skin in the winter will not dry and develop acne.
You should refer to skincare products that contain more nutrient to get essential nutrients, giving you a clear and smooth skin. The products that are alcohol free, parabens free, mineral oils free should be avoided.
Stop Washing Your Face With Too Hot Water
That washing your face with hot water may be your favorite way of relaxing but it is really not good for your skin. Hot water will make the skin be drier and even make you feel itchy. It is much better to wash your face with warm water only. Before doing, you should make sure your water is not too hot.
Take Fish-oil Supplement
In addition to drinking lots of water and adding moisturizers, that taking fish-oil supplement daily also should be considered. Taking fish oil twice a day helps your skin be smooth, supple, and moisturize the skin, avoid the skin from acne.
Moisturizing From The Inside
Outside care is not enough. That building a healthy eating habit can help your skin be cared for from the inside. This makes us quickly see the effect that winter skin care brings.
Drink adequate water, eat a variety of vegetables, fruits to replenish the body's water.
Use Mineral Spray
If you regularly work in an air-conditioned or heated room, you should be sure to use a mineral spray. The use of this product will help skin be replenished with nutrients and moisture anytime, anywhere.
In general, skincare is always important no matter what season you are in. Make sure you maintain the best of your appearance all year round with suitable beauty products. Hopefully, my tips for seasonal skin care can be partly of help.
And if you expect to find high quality skin care products with reasonable price, don't skip Couponxoo. Coupons for those products are always available for you. Don't miss

Saving Tip
Trending Searches