Top 10 Most Effective Online Sales Channels Today
Internet commerce has grown at a torrid pace over the last decade. The explosive growth in Internet usage has changed the way companies do business. The purpose of this is to investigate the impact of the Internet on distribution channels.
How will it sound to have your business on a multinational approach? Apart from your own retail shop.
"multichannel sales strategy" is a way to sell your goods in other places besides a retail shop or e-commerce website. Suppose you choose more than just one sales channel (online, offline, and any other possible and impossible ways). In that case, you offer simply more than most merchants and increase the likelihood that potential customers will discover your brand.
So Here Are Top 10 Effective Online Sales Channels Today
1. General Marketplace
Amazon may be the best instance of a general marketplace. It works like a big mall with multiple little sale spots, which you, as a merchant, can rent. This place attracts a broad audience, so by placing your goods there, you can "sit and wait" until someone notices your brand. Working with a marketplace like Amazon also has its "cons." Customers often think that every product on this site is an "Amazon item" when there are a lot of third-party sellers with their own products.
2. Social Networks
Merchants now can use a Facebook Store, and it's Facebook's option to cooperate with merchants' e-commerce sites to sell directly from Facebook pages for business. It works amazingly well if you have multiple Facebook followers.
Moreover, even if you don't …you end up getting some at the end of the day simply by posting a post or a short video. You can also use a Facebook Marketplace, which works well for its purposes too (if you need to resell something).
3. Handmade And Crafts Marketplace
Etsy is the most well-known site for handmade, vintage, and crafty products. It suits sellers who manufacture their own goods or create unique, fancy, or rare items.
This site gives home to skillful people who can't afford big fancy shops to sell and earn from their product.
Using Etsy will cost you a commission for each item you sell.
4. Unique Items Marketplace
You can identify with the name itself -
"Find everything but the ordinary." This means you can find even the rarest stuff on this platform and can even hike to the most extraordinary ones.
This site lacks some of the features of bigger sites (like Amazon or eBay), but it has its target audience, so it is a good option for sophisticated people who are looking for less mainstream stuff.
5. Subscription Box Service
In case you plan to run a subscription box business, this option can be of great and reasonable choice.
6. Classified Listings Website
Craigslist is a good example of a classified listings website, and its working principle is the same as that of a bulletin board. It means people use it to sell items they no longer need, so it is not so good for merchants who sell brand-new or original (handmade) goods.
7. Comparison Shopping Engines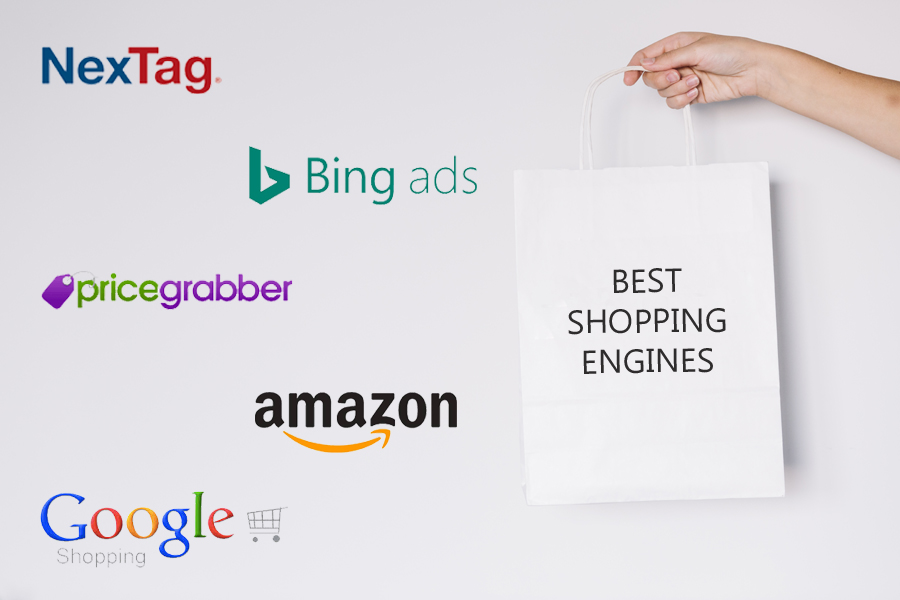 In the case you sell items that are not unique or other merchants are also selling them, sites like Google Shopping will be a very interesting option for you. But this site serves the needs of the needy. In no time, it evaluates the best-priced products for the shoppers to buy from.
8. Daily Deals Sites
The last option in the list is a daily deals site. Groupon is an outstanding representative of this class of sites.
It works as an ordinary collective buying service, where merchants advertise their products through any medium, and in return, reduces the cost of the services and goods.
9. Auction marketplace
The best example of Auction Marketplace is e-bay.
It works a little differently from Amazon and other platforms. The cons of this site are that its service uses an auction-style where a merchant has to wait some time to sell his product. Also, it is a risk that the seller will not receive the full value of his product.
10. On-demand production marketplace
Cafe Press is a site where merchants can sell and design printed goods. Why is this model for businesses considered to be good? Because It's easy where you can draw new designs for t-shirts and mugs and save money on warehousing and management costs. In a low-cost amount, one can get benefitted.
Everyone's main aim is to achieve things and everything you want at a low price, and that too with the best quality, couponxoo will help reach heights of your satisfaction with its beautiful offers to maintain your beautiful life.
Trying the things mentioned above will give you fresh feels and satisfaction upto the mark.
Saving Tip
Trending Searches