Top 10 Online Stores To Apply Tax Free Weekend 2021
Smart buyers know to take advantage of their state's sales-tax-free weekend when it comes to back-to-school shopping. Tax-free weekends or sales tax holidays are money-saving opportunities in a dozen or more states each summer. They're an excellent method to save money on back-to-school purchases. It involves shopping for back-to-college clothes. It is also true for 2021.
It is fantastic news for coupon users who prefers to purchase online. Yes, internet purchases and online shopping are eligible for a tax-free weekend. The majority of legitimate sales tax holiday sources agree that it is up to the internet site to respect a tax-free weekend. That is, if a site like Amazon.com collects sales tax on behalf of your state–and your state is hosting one of these tax-free shopping weekends in August–Amazon should recognize the tax-free weekend.
You won't want to miss the Tax-free weekends 2021 deals offered at Couponxoo. Here is a list of online stores to apply for tax-free weekend 2021.
Newegg:
Newegg in California, New Jersey, and Tennessee only charges sales tax. If you live outside of one of these three states, you may explore the site's extensive selection without paying any sales taxes.
Newegg has everything from computers and devices for older children to notebooks and pencils for smaller youngsters who still write by hand.
Shoebuy: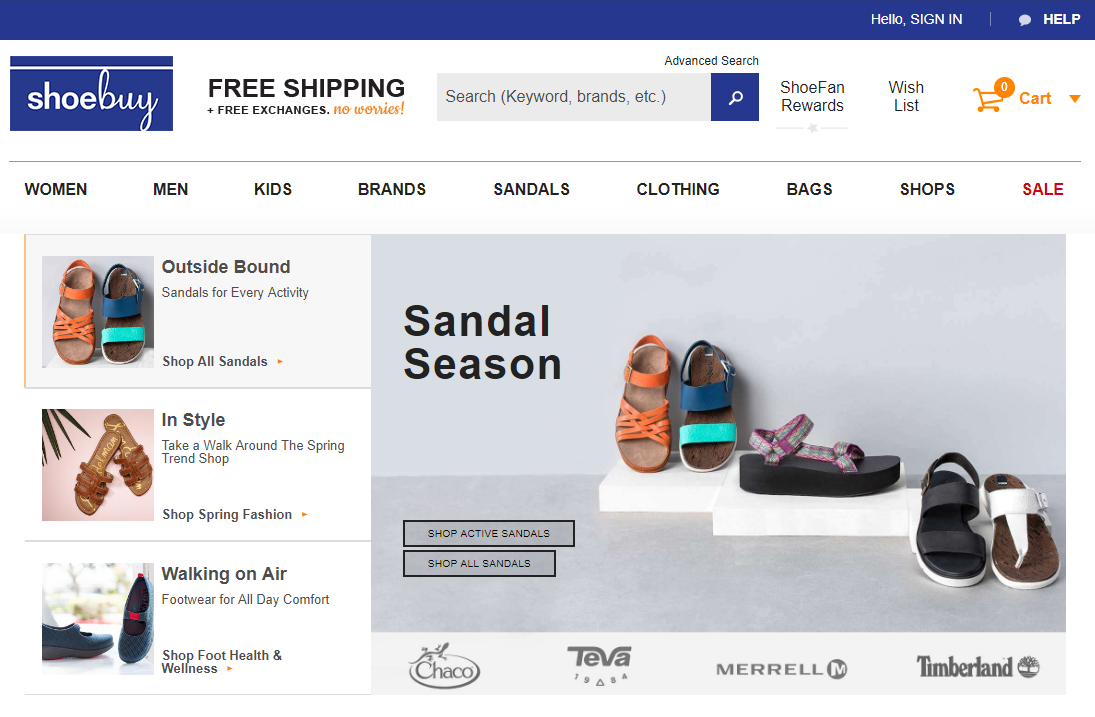 If you're searching for a new pair of shoes for the kids after seeing their feet grow so much in the last year, here is the place to go. Only New York residents are subject to sales tax at Shoebuy. With such a large selection of products, you're sure to find something to wear.
Tie Dyed Shop:
The benefit of shopping from tiny, independent internet businesses is that they are unlikely to have physical locations in many states. Because many small businesses only operate in one state, establishments like the Tie-Dyed Shop are unlikely to charge you sales tax.
For youngsters, tie-dye goods are exciting and distinctive, and tie-dye backpacks are particularly cool. Remember to use the store's online coupons from Couponxoo to save even more money.
Click N Kids:
If you're concerned that your child may have lost an academic step or two during summer camp, try some of Click N Kids' learning tools. This store's offerings, including phonics and spelling programs, might be a fantastic way to keep your kids studying long after the school bell rings. This shop, like many others, claims on its website that it never collects tax or shipping.
Cafepress:
This store focuses on both stock and user-customized fashionable items, such as sweatshirts and automobile accessories. Teenagers will appreciate the "shop by topic" approach, which allows them to quickly explore humorous t-shirts, while parents will appreciate the limited-time 30% back-to-school discount.
Walmart:
During the yearly sales tax holiday, people recognize Walmart Tax-Free Weekend 2021 for offering extremely low pricing. All sales are tax-free as long as your state is having a sales tax holiday.
For individuals who live in places that do not have a Sales Tax Holiday, Walmart provides excellent products at affordable rates. Walmart offers excellent prices on school supplies, back-to-school clothes, under-$100 tablets, low-cost laptops, and more.
Amazon:
On eligible products, Amazon says it would waive sales tax. Each state has its own set of rules for what qualifies for sales tax exemption. Furthermore, each state sets a price cap for this exemption. So, what does this imply for you? If you're planning to purchase on Amazon during a tax-free weekend or a sales tax holiday? Rather than putting everything into your basket, it would help if you made individual purchases. If you can keep track of what you buy and how much you spend, you'll be able to tell if your purchases are within your state's sales tax restrictions.
Target:
Target is also offering tax-free weekend 2021. You can get great deals and discounts at target on various products they are selling. Target aims to make it as simple as possible for shoppers to locate what they want and buy it without having to worry about how they'll get it home.
Nordstrom:
If you truly want to save money at Nordstrom Rack, go during the 'Clear the Rack' deals at the end of the season. You'll get 25% off previously discounted products during these discounts, which equals big savings for you! Though the precise dates for the Clear the Rack deals vary from year to year, the firm will send you an email when one is scheduled. And when it comes to discounts, we're not talking about flimsy deals.
The Home Depot:
The Home Depot, Inc., or simply Home Depot, is the nation's biggest home improvement shop, selling tools, building materials, and services. Home Depot offers a variety of products as well as Tax-free weekends for their shoppers. You can save a lot of money by shopping there especially using couponxoo.com coupons.
Saving Tip
Trending Searches