Top 7 pairs of shoes every women must have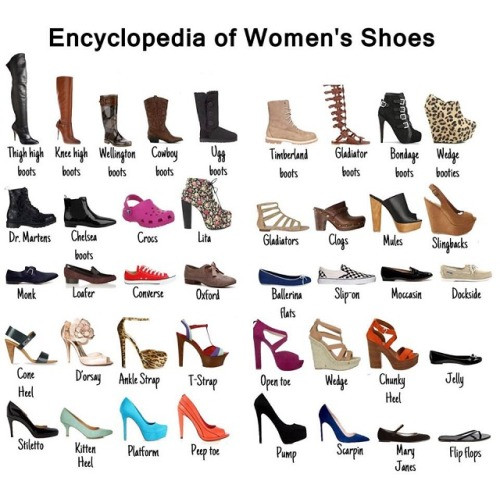 The temptation of stocking up your closet with feathery, sparkly, sky-high heels is undeniable but we all have to admit that it's not the most practical strategy and you may end up being broke. Those kinds of shoes may look great on influencers' Instagram, but the truth is only a few shoe styles can last long through the test of time. That's why in this article I will show you the types of shoes you should have in your closet since they can be used for years without going out of style.
Ballet pumps
Ballet pumps are the first item I mention because they are easy to mix and match with our everyday outfit and they are also totally comfortable to wear. It's ideal if your feet are tired and sore from the heels you wore the day before and just want to rest your feet in something soft and comfy. It can look good with any kind of outfits as long as there aren't obvious color clashes.
You can check out some ballet pumps coupons here to purchase them at lower prices.
Sneakers
Another must-have item in every women's closet is a sneaker or a classic pair of trainers. Whether it's a timeless canvas pair or some shelltoes for the summer, everyone should have at least one pair of these shoes in their closet. It can be worn with most types of outfit no matter what seasons. Also, it is one of the few shoes that can beat ballet pumps for comfortability, making them the first choice for lazy days. You can wear white canvas sneakers in the summer, dark leather in the winter.
Look for sneakers discounts here before buying yourself one pair.
High-heels
High-heels are classy shoes that every woman must own. You won't have to worry about what to wear anymore with a pair of high-heels since they can upgrade your look no matter what you wear. Black or nude color is more likely to be chosen by most women, especially if you know how to mix and match them. A simple pair of high-heels will make you stand out in a crowd and draw a lot of attention. You should own more than one pair of heels that you like so you can upgrade your look whenever you want. Here's a useful tip: you can choose bold colored heels to add eye-catching accents to a monochrome look.
Ankle boots
Ankle boots make you look both sexy and active at the same time. That's what makes ankle boots more amazing than the mighty ankle boot. Another reason why you must have these shoes in your closet is that they are often the cherry on top of a stunning outfit. Whether you choose heels or flats, these classy shoes will look as good with jeans as they do with a maxi dress.
A great tip when you use these shoes is to select a statement pair of open-toe boots for autumn and winter nights out.
Flat sandals
Well, this is technically not shoes but these are a summer staple, which means they deserve a spot on the top list of essential types of shoes for women. Whether you love strappy sandals or stylish sliders, a reliable pair of flat sandals will be your friend when the weather gets warmer. They're comfortable to wear and perfect for when you're out and about. There are a lot of ways you can mix and match a pair of sandals.
What makes sandals special is their lightweight look and feel and they are more likely to make your outfit stand out. You can use them as an accent to your look. Flat sandals can tend to be basic, so pay more attention to the detailing, which can really bring them to life.
Knee-high boots
To look classy and style, knee-high boots are highly recommended. These are perfect for winter when the cold starts to draw in since they do not only make you warm but they also look great. You can mix them with your favorite pair of jeans or a dress and warm tights for a cozy but chic winter look. It's suggested that you go for brown to suit the natural colors of your autumn wardrobe, or black to embrace the darker winter aesthetic.
Wedge sandals
Wedges can make your legs look longer with the effect of elongating legs and adding a few inches to your height without the sores that high heels provide. A good pair of wedge can be useful for every summer occasion from weddings to garden parties. The wedge heel means you won't be sinking into the grass and you can wear them for the entire function without having to change. With wedges, there are no limitations to your outfit. They look as good matched with shorts and a top as they do with party dresses. One special tip is that neutral colors can add a classy edge to your everyday look, while a statement pair can bring glamour to a simple outfit.
Conclusion
I hope these ideas of the pairs of shoes you must have above may help you to choose the one that suits you better. All of the shoes I recommended below are easy to mix and match and flexible. Each one has different varieties so you can try many looks with the same type of shoes.
Saving Tip
Trending Searches