Top coupons for people with disabilities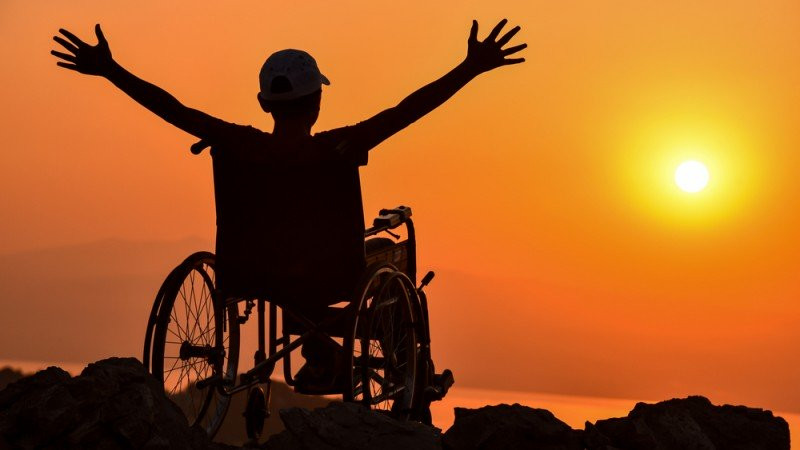 If you are a person with disabilities or chronic disease then you may have to spend more money than other people because of your health condition, but you can actually save plenty by using special discounts and services - if you know about them. There are many discounts available online for people with disabilities.
To help you find these special deals easier, we've made a complete list of all the best discounts for people who are struggling with disabilities. We also provide a segment on organizations that offer assistance and aid to those with disabilities, which you can check out below.
Organizations help disabled people
Since some disability discounts and freebies are only available through special organizations, this list is going to help you find special deals easier. Most of these sites are updated frequently, so make sure to visit them to get upcoming discounts and deals.
The main purpose of Disabled World is to bring information via their disability, health, medical, assistive products news, and information they get from worldwide disability organizations, governments, educational institutions, and their own in-house articles and fact sheets.
Housing and Public Utilities Benefits
This is a federal government's benefits website that can connect you to energy assistance programs in your state.
Lifeline is a federal program that decreases the monthly cost of phones and the internet. If you are eligible, you can get up to $9.25 toward your bill. You can only use Lifeline for either phone or internet, not both.
This site provides a complete list of programs and services available through the U.S federal government to people with disabilities.
ADA short for the American with Disabilities Act specializes in providing extensive guides and resources for Americans with disabilities and offers valuable information for those living with invisible disabilities too.
Easterseals offers children and adults with disabilities a number of services from employment resources to recreational offerings.
The main purpose of The Arc is to promote and protect the human rights of people who have intellectual and developmental disabilities and actively supporting their full inclusion and participation in the community during their lifetimes.
WellCare purpose is to provide families and individuals with complex medical needs with government-sponsored care services mainly through Medicaid, Medicare Advantage, and Medicare Prescription Drug Plans.
Athletics & Sports Discounts
The Adaptive Sports Foundation provides winder programs like recreational skiing and snowboarding to adults and children who have disabilities. They have a 120-week competitive racing program caters for athletes with disabilities who are qualified for the Paralympics.
Challenged Athletes Foundation
Challenged Athletes Foundation provides donations for athletic equipment, coaching and training, and competition costs for people with disabilities. If you have any questions, contact [email protected] for application inquiries.
The Kelly Brush Foundation has an active fund grant to bring adaptive sports equipment to paralyzed individuals for free. Check out right now for this special deal.
Car & Truck Rentals Discounts
Avis aims to make everyone's rental experience as simple, safe, and hassle-free as possible. That's why they offer the Avis Care Program, which provides a full range of products and services for their drivers and passengers with disabilities with no extra cost. Call 1-888-879-4273 at least one day in advance for reservations.
Budget provides special products and services to people with disabilities. You should call 888-221-1203 in advance to reserve on hand controls and handicap accessible vehicles or 800-826-5510 to book telecommunication devices for deaf people.
Dollar's purpose is to help you have the best rental experience possible. They offer a full range of special services available for any member of the traveling party with physical disabilities. Check out their site right now for these special deals. If you have any questions, please contact a Dollar representative.
Enterprise specializes in providing a range of Adaptive Driving Devices for people with disabilities. Here you can find anything you need for disabled people such as hand controls, left foot accelerators, spinner knobs, and pedal extenders. Moreover, you can purchase these devices with no additional fees.
With the purpose of helping you to have the best rental experience, Hertz provides hand controls, spinner knobs, and accessible parking services to customers with disabilities at no additional charge.
Mobility Works offers handicap accessible van rentals and services for people with disabilities. For reservations, call 1-877-275-4915 or submit an online request. Visit their website right now for this special deal.
Education Discounts
American Association on Health and Disability
The American Association on Health and Disability aims to contribute to national, state, and local efforts to improve health and wellness in people who have disabilities and identify effective intervention strategies that decrease health disparities between people with disabilities and the normal people.
Bryon Riesch Paralysis Foundation
Bryon Riesch Paralysis Foundation purpose is to help students with neurological disorders, including individuals whose parents are suffering from neurological disorders by offering them semi-annual scholarships. Contact (262) 547-2083 or [email protected] for more information.
CollegeScholarships.org helps disabled students in finding scholarships and financial aid programs from many organizations and foundations.
Cystic Fibrosis Scholarship Foundation
Cystic Fibrosis Scholarship Foundation provides merit-based scholarships for students who have cystic fibrosis. Check out their website for this special offer right now.
The Microsoft disability scholarship is provided to high school senior students who have disabilities and financial demands planning to attend a vocational or academic college.
National Federation of the Blind
The National Federation of the Blind provides 30 merit-based scholarships every year to students who are legally diagnosed with blindness in both eyes.
Employment Discounts
BroadFuture is a non-profit organization that specializes in providing individualized assessments, training, mentorship, paid internships, and job placements to young adults with disabilities.
The United States Department of Labor provides benefits, employment, civil rights, and educational resources to people who have disabilities.
Enable America is a non-profit organization committed to increasing employment opportunities for individuals with disabilities.
INCIGHT purpose is to help people reach their full potential through a large number of employment services that allow people with disabilities to find sustainable employment.
Job Accommodation Network is the top source of free expert and confidential guidance on workplace accommodations and disability employment issues. Job Accommodation Network aims to support people with disabilities so they can develop their employability and shows employers how to focus on the value and talent that people with disabilities add to the workplace.
United States Department of Labor
The U.S Department of Labor's Employment and Training Administration (ETA) offers funds and administers sponsor programs that provide training and employment assistance to disabled people. Information on ETA's disability-related sponsor programs can be found at Disability Online.
Health and Wellness Discounts
Chanda Plan Foundation aims to provide access to integrative therapy, primary care, and other equivalent services to develop health outcomes and decrease healthcare costs for people with physical disabilities through the Chanda Center for Health. They provide many services including acupuncture, massage, yoga, chiropractic care, physical therapy, care coordination, behavioral health services, primary care, and dental care at the Chanda Center for Health at low prices for disabled people.
Dream2Walk specializes in helping spinal cord injury patients recover from their injuries and learn to walk again by raising funds to award scholarships to spinal cord injury patients who need financial assistance at approved recovery based therapy facilities.
Getting Back Up was founded to help develop the quality of life for people living with a spinal cord injury. They offer qualified and selected individuals with funding for participation in exercise-based recovery programs and the purchase of adaptable products.
Housing discounts
U.S. Department of Agriculture
USDA offers homeownership opportunities to rural Americans and home improvement and repair programs. USDA also gives financing to elderly, disabled, or low-income rural residents in multi-unit housing complexes to make sure that they are able to make rent payments.
U.S. Department of Housing and Urban Development
The U.S. Department of Housing and Urban Development specializes in providing housing guidance and resources for people with disabilities.
Volunteers of America helps thousands of people with disabilities throughout the nation with specialized programs for autism, age-related problems, and other challenges. Their services provide in-home support, case management, day programs, and supportive employment, specialized residential services, host homes or foster care, and supported living.
Legal Discounts
National Disability Rights Network
The National Disability Rights Network offers legal representation and advocacy following state and federal laws for people with disabilities.
Special Needs Alliance is a non-profit organization founded to connect people with special demands and their families to specialized local attorneys.
United States Department of Justice
The U.S Department of Justice offers people with disabilities a complete guide to disability right laws including but not limited to the Americans with Disabilities Act.
Library Discounts
Bookshare makes reading simpler for people with dyslexia, blindness, cerebral palsy, and other reading barriers by allowing them to customize their experience to suit their learning style and find virtually any book they need for school, work, or the joy of reading.
National Library Service for the Blind and Physically Handicapped
National Library Service is a free source of braille and talking book library service for people who are dealing with temporary or permanent low vision blindness, or a physical disability that stops them from reading or holding the printed page.
Medical Equipment and Supplies Discounts
Amy's Army is a system of dedicated people including donors, employees, and friends of the Amy Van Dyken Foundation. They specialize in providing essential medical equipment to individuals with spinal cord injuries who cannot afford the equipment otherwise.
Friends of Disabled Adults and Children
FODAC aims to offer durable medical equipment including wheelchairs and hospital beds at a very low price or even free to people with disabilities and their families. Their main purpose is to improve the quality of life for people of all ages who have any type of illness or physical disability by providing discounts to them.
Friends of Man is a non-profit organization specializes in tax-exempt charity using 100% of donations for charitable assistance. They work through Referring Professionals (caseworkers, case managers, health care workers, social workers, counselors, teachers, clergy) who apply on behalf of their patients and clients needing mobility equipment, prosthetics, glasses, dentures, hearing aids, and much more! People with disabilities can get what they need here at low prices using their discounts.
Lion's Club is popular all around the world for its work to improve the living standards of the visually impaired and prevent avoidable blindness. Lion's Club serves its customers by providing them with unique and impactful initiatives, programs, grants, coupons, and discounts.
MTS Medical Supply provides medical equipment and supplies to people with disabilities at discounted prices. They also offer free delivery on select orders.
People who are struggling with impaired mobility can rent a transportable electric scooter at Scootaround by calling 1-888-441-7575 or booking online. People with disabilities will get discounts here.
Travis Roy Roy Foundation specializes in empowering spinal cord injured survivors through adaptive equipment grants and discounts, which enable independence and funding SCI research to benefit people with chronic injuries. They also partner with the SCI community to create advocacy and to raise awareness.
News Discounts
Disability Scoop specializes in providing relevant news articles to people with developmental disabilities.
Disabled World Towards Tomorrow
Disabled World Towards Tomorrow provides readers with the latest and informative readings and educational videos about disability-related news topics.
Public Transport Discounts
Come to Amtrak to get a 10% rail fare discount if you are adult passengers with a disability. Also, people with a disability traveling on Downeaster trains (Boston, MA to Portland, ME) can get a 50% discount here. Child passengers with a disability are offered the everyday 50% child discount plus an additional 10% off the discounted child's fare, regardless of the service on which they travel. Amtrak also provides a 10% discount for people traveling with a passenger with a disability as a companion. People who are designated as a companion must be capable of offering the necessary support to the passenger with a disability.
Capital Area Rural Transportation System (CARTS)
People with disabilities are qualified for discounts when traveling on carts. You need to have a certification of disability by a physician or qualified medical professional.
Capital Area Transportation Authority (CATA)
People with disabilities are qualified for a free CATAClub Card, which provides fare discounts and enable them to purchase a Value Pass. People with temporary disabilities will get the CATAClub Annual card while people with permanent disabilities get the CATAClub Lifetime card.
Capitol Corridor provides people with physical or mental disabilities a 15% discount. To get this discount, simply select the ADULT passenger type and then select "Passenger with Disability (PWD)" in the sub-menu that appears. Check out this website right now to get this special deal.
Greyhound specializes in helping people with disabilities in accordance with its obligations under the ADA. Individuals with disabilities should contact Greyhound with questions, concerns, or complaints regarding travel on Greyhound.
Hillsborough Area Regional Transit Authority (HART)
HART provides a huge number of discount fare permit programs for people with disabilities who have proper medical certification. Temporary disability permits are legitimate for 6 months while permits for permanent disability are legitimate for 5 years.
LeeTran provides discounted fares and passes for people with disabilities. Passengers with disabilities get a discount on fares on LeeTran buses when they show their Medicare card or LeeTran photo ID. You will need a valid proof of disability for a LeeTran ID.
Maryland Transit Administration (MTA)
MTA offers a public transit system that everyone can use. They have made many advances to make their system more accessible for people with disabilities and seniors. They hope that the information provided in this section will allow you to travel safely and comfortably within their service area.
Regional Transportation Authority (RTA)
People with disabilities who are part of the RTA Ride Free Program are qualified for free rides in Chicago. On the other hand, they can apply for an RTA Reduced Fare Permit by offering a valid government-issued ID and colored photo.
Riverside Transit Agency (RTA)
People who are eligible under RTA disability requirements get discounted bus fares in Riverside, CA when they have their RTA Disabled ID card or Medicare card.
San Diego Metropolitan Transport System (MTS)
San Diego MTS offers special deals and discounts on passes and fares to people with disabilities who can provide their valid Compass Card Photo ID or Medicare card plus any government-issued ID.
The Sun Metro transport service in El Paso, TX provides discounts to people with disabilities when they apply for a discount on a fare Sun Metro ID card. You need to have a physician's certificate of disability or a valid Medicare Card.
Washington Metropolitan Area Transit Authority (WMTA)
People with disabilities get special discounts on Metrobus and Metrorail fares when they apply for a reduced fare SmarTrip photo ID.
Recreation & Amusement Discounts
The Carowinds Boarding Pass Program offers special ride access and schedules to people who are struggling with Autism Spectrum Disorder (ASD) or mobility restrictions so they don't need to wait in the regular queue lines anymore. Here you'll find everything you need to know about navigating and enjoying the park and all of its experiences for those with disabilities.
Disney Parks is adjusting the current Guest Assistance Card program, which allows access to attractions for people with disabilities, so it can continue to serve the people who really need it. The new program of Disney Parks is created to bring the special experience guests have come to expect from Disney. It will also help reduce abuse that was widespread and growing at an alarming rate.
People with disabilities can get access to a special entrance when they go to Dollywood theme park and there is a calming room for people who might experience sensory overload during their visit. They also get a special Boarding Pass for select rides. Call 1-800-365-5996 to book in advance.
Easterseals camps provide residential camps and day camps for both adults and children with disabilities. There are many recreational activities including water sports, arts & crafts, campfires, horseback riding, and archery. You can call 312-726-6200 or 800-221-6827 or visit your nearest Easterseals camp for more information.
Kings Dominion brings fun to everyone. Here you will be provided with everything you need to know about navigating and enjoying the park and all of its experiences for people with disabilities. If you cannot find the things you need here, simply download their Guest Assistance Guide or stop by any of their Guest Services areas at the front gate or throughout the park.
Knott's Berry Farm provides specific ride boarding times to avoid long lines, handicap access, and other special services for people with disabilities. Visit right now for special discounts.
LEGOLAND Florida specializes in providing a hero pass for people who have disabilities and one partner, which helps them avoid waiting in the long line at ride entrances.
The Museum specializes in making its collection, buildings, programs, and services easier to access for all audiences. People who care for guests with disabilities will be admitted for free. These tickets can be received at a Museum ticket counter. Met Fifth Avenue provides events for visitors with disabilities regularly.
Mystic Seaport provides a 50% discount to people with disabilities and one partner, besides special parking spaces, accessible restrooms, adaptive strollers, and wheelchair rentals. There are also services for animals. Call 860-572-0711 for inquiries on ticket prices.
National Parks and Federal Recreation Lands Access Pass
People dealing with disabilities are qualified for a free America the Beautiful Access Pass when they show valid identification. Purchase online by paying a $10 processing fee or visit your nearest federal recreation site.
People who verify their disabled status can get $2 off regular admission to the Seattle Aquarium in addition to wheelchair assistance and special accommodations during classes. Service animals are allowed here too.
SeaWorld parks in many locations including Orlando, San Antonio, San Diego provide special entrances, facilities, and services to visitors with disabilities through the Ride Accessibility Program (RAP).
Six Flags' Attraction Access Program is created to accommodate visitors with disabilities or certain other qualifying impairments so they may participate in the pleasure of their parks. Each location of Six Flags has been evaluated for the criteria necessary for an individual to ride safely. People with disabilities are qualified for discounted admission prices at Six Flag depending on their height, while the person (12 years old and above) accompanying them receives free entrance. Visitors with handicaps who are not qualified to enter certain rides can receive an Attraction Accessibility Pass.
This is a $ 10-lifetime pass available to the U.S citizens or permanent residents living with permanent disability and gives admittance to more than 2,000 recreation sites.
People with disabilities can get in for only $10 and their care partners can come in for free.
The Met provides special programs and services for visitors with disabilities, but not all programs are free. To get more information, contact The Met at [email protected] or call them at (212) 650–2010 and check out these coupons from The Met as well.
MoMa focuses on facilitating the accessibility and usability of this website for all individuals with disabilities. The National Center for Accessible Media at WGBH serves as an accessibility adviser in their active and ongoing efforts toward this end. If you need more information about the accessibility of mom.org or any certain MoMa Web page, feel free to contact [email protected].
The National Museum of American History
Besides free admission to Smithsonian museums, they also provide exclusive services for people with disabilities, such as access to free wheelchairs and Aira Access mobile information and description services for visitors who are visually impaired.
Resources and Services Discounts
Benefits.gov offers detailed guidance on energy assistance programs in each state.
Federation for Children with Special Needs
The Federation is now supervising more than 15 projects related to supporting families whose children have special educational demands and special healthcare requirements, as well as families of culturally and economically underserved populations by promoting family engagement within general education. The projects are categorized into five "Centers" by the main type of service offered to families.
Goodwill agencies provide employment opportunities and job training for people with disabilities. Actually, 30,000 of Goodwill's 113,000 employees have a disability. Kinds of services given to those individuals may include occupational skills training, transportation, on-the-job training, intensive job placement sessions, virtual career coaching, and supported employment, among others.
Low Income Home Energy Assistance Program (LIHEAP)
The LIHEAP offers federally funded financial help with managing home energy costs to people with disabilities who are below a certain income amount besides other services.
Pan Foundation specializes in helping underinsured people with life-threatening, chronic, and rare diseases get the medications and treatments they need by helping them to pay their out-of-pocket costs and supporting improved access and affordability.
Parents Helping Parents or PHP supports, educates, and inspires families and the community to create bright futures for youth and adults with special demands.
The Salvation Army specializes in providing bill-pay assistance, employment assistance, meal assistance, and housing assistance to qualified people. The Salvation Army is working in every zip code in America to feed, shelter, assist and equip the poor.
Social Security Disability Benefits
Social Security Disability provides advantages to qualified recipients who have disabilities. For example, they will provide you with the disability starter kit which helps you get ready for your disability interview or online application.
The Department of Energy's Weatherization Assistance Program (WAP) helps to lower the costs of energy consumption, heating, and cooling systems, and other services for people with disabilities who have a low-income level.
U.S. Department of Health and Human Services
Many HHS agencies offer programs that improve the well-being of individuals with disabilities. They provide useful information about disabilities from healthfinder.gov, a government website with information and tools to help you and people you care about stay healthy.
U.S. Small Business Administration
U.S Small Business Administration offers total resource guidance to start up and to manage a business for people who have disabilities.
Service Animals and Pets Discounts
Assistance Dog United Campaign
The Assistance Dog United Campaign (ADUC) is a health and human welfare organization which offers financial help to people who are in need of an assistance dog but have difficulty in raising the necessary funds and to people and programs whose purpose is to bring assistance dogs to people with disabilities.
BestFriends.org provides a full list of resources that provide financial assistance for pet guardians who are having difficulties, as well as senior citizens, people with disabilities, and people who are seriously ill.
Tax Preparation Discounts
The Internal Revenue Service provides tax preparation assistance to people with disabilities through IRS certified volunteers.
Technology Discounts
All IOS and Mac device provides free innovative accessibility features such as Voice Over, Guided Access, Assistive Touch, built-in braille support, Sticky Keys, and Slow Keys to help people with disabilities to use easier.
AT&T provides a discount of up to 25% a month on certain monthly service plans to people who are hearing impaired or have a speech disability besides other special features and services. It's making sure that the things people need during their daily lives are usable even when they have disabilities. Figures show that more than 1 billion people worldwide have a disability or an access need.
Camera Mouse is a free program that enables you to control the mouse pointer on a Windows computer just by moving your head. You can click by making the mouse pointer dwell over a spot on the screen (after first turning Clicking on in Settings).
You can easily transport your power wheelchair, scooter, or manual wheelchair with their collection of easy-to-use wheelchair lifts and carriers. Discount Ramps provides a variety of brands and styles designed to fit your car and mobility aids while accommodating varying levels of physical ability.
GiveTech provides free input devices allowing quadriplegic to use personal computers.
Low-income people with disabilities can get discounts on the landline or wireless telephone services when they take part in the Lifeline program of the Federal Communications Commission. The applicant must fulfill many criteria to become qualified.
Natural Reader is a free program that transforms text to speech which enables people to listen to news articles, documents, and websites.
Sprint Accessibility provides communication products and services to get rid of communication barriers for customers who are deaf, deafblind, have a hearing or vision loss, and cognitive, speech, or mobility disabilities.
Telecommunications Equipment Distribution Program Association (TEDPA)
TEDPA brings a list of programs in every state that provide free specialized telephone devices to individuals who are hearing impaired or have trouble dialing or holding the telephone.
Verizon Fios provides television and remote control products with braille, large print, and text to speech options for customers who are visually impaired. Verizon Fios also brings directory assistance exemptions to people who are unable to use the telephone due to a disability.
Theater Discounts
Regal Cinemas provides wheelchair accessible seating for customers with disabilities in addition to free theater entrance fee for people who come with disabled guests.
Travel and Transport Discounts
Alaska Airlines provides specific seating accommodations for passengers with certain types of disabilities. Passengers who are entitled get special seating. Alaska Airlines brings special seating arrangements and other services to passengers with disabilities when they call 1-800-503-0101 for reservations.
People with disabilities must verify their medical status to become qualified for devices that help in hearing, vision, and mobility in addition to special services from American Airlines. Contact 800-433-7300 to book in advance or 800-735-2988 for hearing or speech impaired assistance.
Carnival Cruise Lines team is dedicated to giving a fun and memorable cruise experience to all their guests. Their team of trained crew members offers careful service and their ships have a large number of accessible features to make sure their guests with disabilities have a relaxing and delightful vacation.
People with disabilities can ask for accessible staterooms, boarding assistance, accommodation for medical equipment, and other services at Celebrity Cruises. Contact (866) 592-7225 or send a request to [email protected] for more details.
clubGO provides up to 60% off hotels, resorts, and motels to people with disabilities who have valid disability parking plates or permits. They also offer free clubGO membership to members of many non-profit partner organizations.
Delta Airlines believes travel is for everyone. Their main purpose is to deliver the best service and make sure accessibility for all Delta customers. Delta Airlines offers handicap support, personal safety assistants, and other services to individuals with disabilities. You can book online through the Fly Delta app, or by calling 800-221-1212.
Easy Access Travel provides accessible cruise vacations and packaged land tours for people with physical disabilities. A cruise here will meet the demands of everyone including people with disabilities, seniors, active adults, teenagers, children, and even toddlers.
Frontier Airlines specializes in providing exclusive services such as wheelchair assistance and permits onboard medical devices for people who have disabilities. Contact 801-401-9004 to book in advance.
Hawaiian Airlines provides accessibility assistance and services to people who have disabilities when they call 800-367-5320 to book.
Mobility International USA specializes in providing disability-related questions about your international study, work, volunteer, teaching, or cultural program. They will help you with all the tips and methods you need to get prepared and out the door on your next journey.
People who have disabilities traveling aboard choose MSC Cruises voyages can demand accessible staterooms, special meals, mobility assistance, and other special services.
Princess Cruises has long put a high priority on making cruise vacations accessible for all people including those with special demands. They do it by providing handicap accessible cabins, devices that aid in hearing and sight, onshore assistance, and other special services to people with disabilities on discounted prices.
Passengers with disabilities who want to travel with Royal Caribbean Cruise Lines can be qualified for shipboard and offshore assistance, accessible staterooms, and other services. Call (866) 592-7225 or send an email to [email protected]
People with disabilities are not required to give advance notice of the demand for assistance. However, you should do that to help them better prepare for the number of customers who will need their help.
People with disabilities aboard Spirit Airlines do not have to pay extra fees for their wheelchair, mobility assistance, and other special devices or medications. Contact 801-401-2222 to book or specify your request for special help when booking online.
United Airline's purpose is to provide convenient and comfortable service to all of its customers. The following information is offered to assist customers with a disability in planning a trip with them. If you are not satisfied with their service, feel free to communicate your preferred level of assistance to their employees.
People with disabilities must inform WestJet at least 48 hours before their flight when asking for priority seating, handicap assistance, and other special services. Contact 1-866-693-7853 or email [email protected] to book in advance.
American Public Transportation Association
APTA helps you connect to local transportation resources and authorities. While policies and services may be different in different areas, you can still find special deals or discounts for people with disabilities here.
Cruise Critic provides you with the most accessible cruise lines so that you can plan your trip easier for people with disabilities.
If you are planning a trip to Europe then you must check out Eurostar because they provide passengers in wheelchairs with Standard Premier and Business Premier seating for the price of a Standard Class ticket.
This is a leader in special demands travel because they provide package vacation deals that promote personal and emotional growth, friendship, and learning.
Vehicle Accessibility & Insurance Discounts
National Organization for Vehicle Accessibility
This program is created for people with disabilities who have secured the majority of the money needed to subsidize vehicle modification products and just need some additional help to reach their goal. The Ralph Braun Grant Program is created to bridge the funding gap that stops people from reaching their mobility goals.
Zebra offers car insurance and special modifications to people with disabilities who sign up for comprehensive and collision coverage.
Free Apps and Accessible Technology
Ava is the first smart captioner for people with deaf and hard-of-hearing accessibility depending on artificial intelligence. This app transcribes what people say when they speak into the microphone. The basic plan provides captions for one-on-one and group conversations for up to five hours a month. You can use Ava for 100% free if you only use 5 hours captioning a month, or if you join other people who have remaining credit.
Be My Eyes is a free app created to connect blind and low-vision people with sighted volunteers and company representatives for visual assistance through a live video call. Every day, sighted volunteers use their eyes to deal with tasks big and small to help blind and low-vision people to be more independent in life.
Bookshare manages the biggest online library of accessible books. They are free for qualifying U.S students of all age, all books come with text-to-speech technology.
Google Voice helps transcribe voice to text for free. Google Voice is compatible with smartphones and the web so you can make and receive calls no matter where you are. From simple navigation to voicemail transcription, Google Voice makes it easier than ever to save time while staying connected for people with disabilities.
The NVDA screen reader is free to download for everyone. They do this because they think everyone, especially the world's poorest blind people deserve to get access to computers and a way out of poverty. If you have the means, however big or small, please consider making a donation before downloading NVDA because they count on donations and grants to continue helping people with disabilities.
OnlineOCR specializes in extracting text from image files and converting them into digital text files, which can be read out loud using built-in text-to-speech technology.
Speak4Me specializes in converting your text to speech and it's totally free. You can get it now on iTunes and Android.
TapTapSee is a mobile camera application made specifically for the blind and visually impaired people, powered by the CloudSight Image Recognition API. TapTapSee uses your device's camera and VoiceOver functions to take a picture or video of anything and identify it out loud for you.
Microsoft Windows allows you to customize your computer with Accessibility Features that help with seeing, hearing, and mobility interactions. Make sure to take advantage of these Microsoft coupons too.
Educational Assistance and Scholarships
1800wheelchair offers one or two $500 scholarships a year. While there are no requirements on the ability to apply, past application topics have included mobility on campus and overcoming personal obstacles.
Allegra Ford Thomas Scholarship
High school students who graduate with a verified disability document can apply for this one-time $2,500 scholarship.
American Association on Health and Disability
The AAHD provides many scholarships per year worth $1000 each to students who have disabilities. The purpose of the American Association on Health and Disability (AAHD) is to contribute to national, state, and local efforts to improve health and wellness in individuals with disabilities and identify effective intervention strategies that reduce health disparities between people with disabilities and the general population.
Ameriglide Achiever Scholarship
They provide a $2,500 scholarship to full-time college students who need to use a manual wheelchair, power wheelchair, or mobility scooter.
This scholarship grants $1000 to a college student suffering from autism or whose loved one lives with autism.
Cochlear provides renewable scholarships of up to $2,000 for students that have got a Cochlear implant.
Cystic Fibrosis Scholarship Foundation
The purpose of the Cystic Fibrosis Scholarship Foundation (CFSF) is to bring a chance for young adults with CF to further their education at a college or vocational school. Families with CF children often find it hard to afford the high cost of medical care from the time these students were little. They want to help these young adults to reach personal and educational goals and their importance in making a long-term contribution to society on all levels. Scholarships are given on the basis of educational performance, personal achievement, and financial demand.
Federal Pell Grants are usually granted only to undergraduate students who show exceptional financial demand and have not got a bachelor's, graduate, or professional degree. Students with disabilities are equally encouraged to apply.
The Federal TRIO Programs (TRIO) are Federal outreach and student services programs created to recognize and provide services for people with disadvantaged backgrounds. TRIO has eight programs created to serve and help low-income individuals, first-generation college students, and people with disabilities to develop through the academic pipeline from middle school to post-baccalaureate programs.
One of two colleges in the U.S that only takes students with learning disabilities, Landmark's college scholarship ranges from $5,000 - $34,000 and is granted to students based on financial demand.
Lighthouse Guild aids higher education for all individuals and acknowledges the accomplishments of academically qualified high school and college students who are looking for a way to further their education. They provide scholarships for students with vision loss that assist them to make a successful shift to college and graduate education.
National Amputation Foundation
The National Amputation Foundation provides scholarships to college students having major limb amputation, who go to an accredited university full-time. Major limb amputation means a loss of limb beginning at or above the wrist or ankle. The scholarship application period starts on September 1st with a deadline of August 31st. The amount granted is decided by the number of applicants.
National Federation of the Blind
Thanks to their generous scholarship associates, the National Federation of the Blind is offering thirty merit-based scholarships at the moment, ranging from $3,000 to $12,000. Check out right now to learn more about their scholarship program and how to apply it.
Organization for Autism Research
OAR first introduced the Schwallie Family Scholarship in 2008 to support the post-secondary, undergraduate education of qualified people with an autism spectrum diagnosis. Students who are dealing with autism can apply for a $3000 scholarship from OAR.
The RISE Scholarship Foundation, Inc. was founded in 2010 to award and identify students with learning disabilities, who have proved determination, self-advocacy, and success in defeating their difficulties and are pursuing post-secondary education. RISE Scholarship Foundation Inc.'s mission is to provide meaningful scholarships to grant the success of students, to bring awareness and education to the subject of learning differently.
Sertoma Hard of Hearing and Communicative Disorders Scholarships
Sertoma's Scholarship who have the Hard of Hearing or Deaf is leading scholarship for hard of hearing or deaf students since the program's inception in 1994. Students with clinically significant bilateral hearing loss, graduating from high school, or undergraduate students pursuing four-year college degrees in any discipline are qualified for the scholarship.
SpinLife is a mobility equipment retailer providing one $1,000 scholarship and one $500 Spinlife.com gift card to students who need manual or power wheelchairs.
Free Financial Planning and Assistance Resources
Caregiver.org offers online resources for caregivers and provides a Caregiver Connect, a service that assists caregivers to find local groups and support.
Centers for Medicare and Medicaid Services
CMS makes sure to put patients first in all of their programs - Medicaid, Medicare, and the Health Insurance Exchanges. To do this, you must empower patients to work with their doctors and make health care decisions that are most suitable for them.
Good Days offers financial support for patients who cannot afford the treatment they urgently demand. Good Days has organized the enrollment process so patients can get an immediate determination of eligibility for financial support.
IRS Credit for the Elderly or Disabled
The IRS also provides tax credits for the elderly and people with disabilities. Check out Publication 524 to get more information about it.
IRS Medical and Dental Expenses
There are certain tax benefits for people with physical or mental impairments. IRS Publication 502 describes the process in-depth, and the section on capital expenses discusses special equipment and home modifications.
Kids' Waiver specializes in providing programs for children with disabilities or medical demands. The website is the result of years of continuous research on these programs. This online tool helps parents of children with disabilities by making it easier for them to locate waivers based on needs, location, income level, and other factors.
The Pacer Center was founded for parents of children under the age of 18 who have disabilities. It is a simple, straightforward resource to help you control your money, and plan for your and your child's financial future and overall well-being. The financial management methods shown here can help you, not just in period of crisis, but for the rest of your life.
SSI is designed for people with disabilities who have little or no income and provides cash to meet basic demands.
Free and Discounted Medical Assistance and Supplies
This is a non-profit organization offering mobile assistance to people who don't have insurance or whose coverage doesn't meet their demands, or people have slipped through the cracks and don't have the financial means. Feel free to contact them and a member of their friendly staff will get back to you shortly to make a plan to solve your mobility demands.
Cascade Healthcare solutions provide coupon code of up to 20% off and free shipping deals on medical supplies via their e-specials page.
Discount Medical Supplies examines market prices for quality medical products and provides them to its customers who have disabilities at lower prices.
Get special deals by filling out the required information fields or email the National Federation of the Blind to ask about your free cane.
Check out the FSA Store Savings Center to choose from FSA Store coupons and promo codes to help you save even more on FSA-eligible health essentials. The FSA Store provides online coupons for home medical supplies and other items sold in their store for people with disabilities.
Home Medical Equipment provides home medical equipment online at discounted prices. Plus, you can get free delivery on all orders here.
Staywell is a WellCare company that specializes in providing families and individuals with OTC benefits $25 worth of OTC items per household every month. Your family's and your health are the top priority at Staywell. Here you can choose from more than 150 health and wellness items.
The Kids Equipment Network is a non-profit organization that specializes in connecting children with special demands to durable, adaptive equipment that helps them develop. By growing their financial resources, they are better to provide equipment to very family with low prices or no costs. This assists kids with special needs—from birth to age 21—embrace their lives and become active, independent members of their communities.
Here you can get free delivery on orders over $75 and save even more money with online coupons for Medical Supply Depot.
Some important tips
- If you want to get more information on additional resources available to you, feel free to contact organizations specific to your disability.
- Many retailers and companies do not promote their disability discounts widely on the internet or coupon sites, so make sure to ask before purchasing anything.
- Most cities provide special prices for public transportation fees to passengers who have disabilities. So check with your local transportation authority for more information.
Disabilities discounts FAQ
Do carers get free train travel?
Travel costs: People with disabilities and carers - Train concessions. If you have disabilities or are a carer you may be entitled to free or discounted travel on public transport. If you are a driver you may be entitled to an exemption from paying road tax, and to a blue badge which gives you parking concessions.
Who qualifies for disabled railcard?
Yes. Five to 15-year olds that are eligible can apply for a Disabled Persons Railcard. While the Railcard doesn't offer discounts on child fares, it will allow one person travelling with the cardholder to get 1/3 off most rail fares.
How do I use my disabled railcard?
The accompanying person must travel with the Railcard holder for the whole of the journey. If the Disabled Persons Railcard holder is travelling on a Disabled Person's Freedom Pass, they cannot use their Disabled Persons Railcard to buy a discounted ticket for an accompanying person.
Can you travel alone on a disabled railcard?
People who stay in their own wheelchair for a rail journey who do not have a Disabled Persons Railcard. ... Discounts apply if you are travelling alone. They are also available to one adult travelling with you. Tickets can be purchased from staffed National Rail station ticket offices.
Do carers get discounts?
These are some of the discounts you might be able to get: Some local carer services have discount cards for carers registered with them that so they can get money off at local businesses. Find your local carer service. Your local council may offer discounts for leisure activities, such as swimming.
How long is a disabled railcard valid for?
Annual Gold Card holders can buy one national or Network Railcard for £10 for themselves or someone else during the validity of their Annual Gold Card. The Railcard will be valid for one year regardless of when the Annual Gold Card was issued.
Do disabled get discount on trains?
The Disabled Persons Railcard is a type of discount card for train tickets that allows those living with disabilities to enjoy savings of up to 1/3 on their rail travel.
How do I book a cancer train ticket?
Present policy At present cancer patients are eligible for 100% concession in AC 3 tier/sleeper; a 75% concession on second class, AC Chair Car; and a 50% concession in AC 2 tier and AC first class. These are allowed on the basic fares of mail and express trains.
What can carers get free?
Carer's allowance can only be paid for caring for one person.
...
Typically, these will include:
Income-based jobseeker's allowance.
Income-related employment and support allowance.
Income support.
Pension credit.
Housing benefit.
Council tax benefit.
Where can I get a disabled railcard?
No, you can't apply or buy a Disabled Persons Railcard at a National Rail station. You can renew your Railcard online, over the telephone or by post. See the Renewing your Railcard page for details.
Saving Tip
Trending Searches